Putting the Care back in to Telecare – Day One
Putting the Care back in to Telecare – Supporting People Living with Dementia
A one day course leading onto a second Advanced Day (people must have completed day 1 to take part in day 2)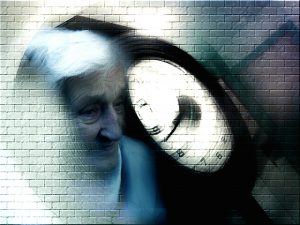 This course explores in depth the role of good communication skills in achieving a positive outcome for the service user and sustaining good relationships with other services.
Builds knowledge of the skills needed in the provision of Assistive Technology when delivering a service for a client living with Dementia.
Improves staff confidence and ensure a person-centred approach is taken to the safety of the service user.
Knowledge 
• Explain the role of Technology Enabled Care services in supporting people living with dementia to live independently with greater choice and control, managing their health and wellbeing needs, reducing risk, staying safe and achieving positive outcomes.
• Overview of Dementia and how it impacts on the individual.
Good use of TEC to promote independence 
• Explain what good customer service and communication skills are in TECS, and how to use them to ensure a good outcome for the service user .
• Discuss the role that TEC can play in managing situations and reducing the risk of harm.
• Understanding the importance of person centred approach when delivering TEC to a person living with Dementia.
Risk & Consequences
• Explain the role of Ethics and keeping people safe in Technology Enabled Care Services.
Presenter: Dawn Thornber PgCert / HND/ CGIA/ CIH Cert
Target Group: Suitable for staff who want to develop knowledge and enhance understanding of the essential skills needed to provide good quality services for individuals living with Dementia and the importance of taking a person-centred approach at all times.
Cost: £750 plus VAT for up to 12 delegates.
How to book:
Contact the training team on 0161-607-8200 or email training@disabledliving.co.uk
Terms and conditions
Please view the Disabled Living terms and conditions document for our training courses.