Safe Handling and Administration of Medicines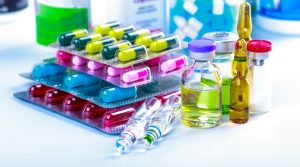 This 1-day course on safe handling and administration of medicines enables you to administer medication in a safe and competent manner
Local policies and procedures are used alongside relevant legislation to ensure understanding of role awareness and boundaries, how to order, receive, store return and audit medication.
Content
Administer medication in a competent, confident way and record accurately and safely.
The process to follow in instances of medication changes or if an error has occurred.
Administer medication correctly,
Identify if citizen has taken medication correctly,
Report concerns in appropriate and timely manner,
Complete all records correctly,
Errors and know correct reporting mechanisms,
Ensure medication is ordered correctly and in a timely manner,
Ensure unused medication is 'return and recorded' correctly,
Demonstrate a working understanding of safe handling of medication and administration,
Understand covert medication and the law.
All the above and more information is delivered in a way which involves the delegates applying the procedure to their own role and workplace.
If you require more information on the safe handling and administration of medicines course please email training@disabledliving.co.uk
Cancellations
Disabled Living reserves the right to cancel/rearrange course dates. An alternative date or full refund would be offered. In the case of a delegate cancelling the following charges will be incurred:
28 days or less full cost
5 weeks 75% cost
6 weeks 50% cost
7 weeks 25% cost
8 weeks Full refund
Terms and conditions
Please view the Disabled Living terms and conditions document for our training courses.