Paediatric Continence Training
Bladder and Bowel UK provides bespoke fully evidenced and research based training, which helps professionals keep abreast of the latest developments relating to childhood bladder and bowel care (continence).
Training can also include the latest policy, procedures, best practice and statutory requirements for the care and support of children and young people (CYP) and their carers in all settings.
At Bladder and Bowel UK we offer tailor made training packages to meet both specific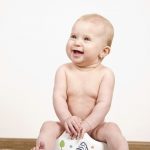 learning outcomes and needs of your group including healthcare, education and social care staff, as well as voluntary organisations and parent/carer groups.
We support training needs for all aspects of bladder and bowel health for children and young people including; day time wetting, constipation, bedwetting, and toilet training, in addition to interventions, equipment and products.
Cost of training is very competitive and full details can be obtained on application, please ring training on 0161 607 8200 or email training@disabledliving.co.uk
Cancellations
Disabled Living reserves the right to cancel/rearrange course dates.
An alternative date or full refund would be offered.
In the case of a delegate cancelling the following charges will be incurred:
28 days or less full cost
5 weeks 75% cost
6 weeks 50% cost
7 weeks 25% cost
8 weeks Full refund