Safe Moving and Handling Plus Sized People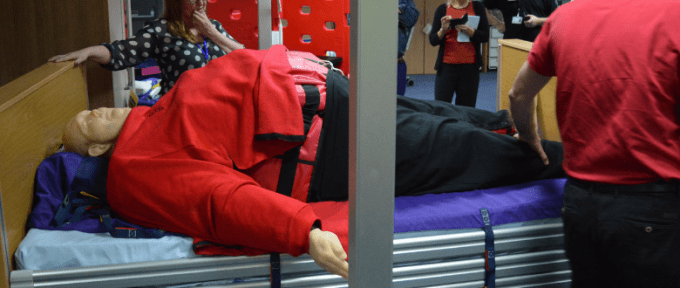 This course is designed for staff who work in the care setting with bariatric clients who struggle with mobility, both short and long term. Delegates will have been trained in the moving and handling of people within the last year and this course will raise awareness of the implications of size on mobility; risk assessment and safer handling practices. The Moving and Handling Plus Sized People course will be tailored to the needs of the delegates and would therefore be appropriate to staff working in a variety of areas such as 24-hour care settings; domiciliary care; day / resource centres.
Bespoke for Your Organisation
Why should you do this training
This module will familiarise you with the strategies for approaching moving a plus size person, including risk assessment, practical techniques and specific bariatric equipment The impact of co-morbidities along with topics of equality and dignity will be addressed.
Who is the course for?
Anyone faced with the task of moving and handling a plus size person.
What are the course pre-requisites?
Participants should have attended a basic Safe Moving and Handling People course within last 12 months and have gained experience in moving and handling.
Where does the training take place?
We have two well equipped training venues to use:
Redbank House
4 St.Chad's Street
Manchester
M8 8QA
or
Disabled Living Centre
Burrows House
10 Priestley Road
Wardley Industrial Estate
Worsley, Manchester
M28 2LY
When does the training take place?
Currently, this course is offered as a bespoke offer for organisations wishing to upskill their staff.
What does the course cost?
This course is booked for a block of delegates at £1850 + VAT for 6 delegates.
Terms and conditions
For more information on our cancellation policy and payment methods, please view the Disabled Living training event terms and conditions.
To find out more information about our Moving and Handling Plus Sized People course, please email Disabled Living at training@disabledliving.co.uk or call us on 0161 214 4590.
Where do I book?
Fill in the booking form below.