Trusted Assessor Level 1: Independent living referrals and advice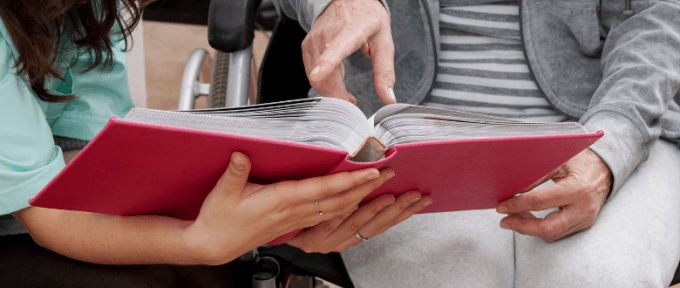 This Trusted Assessor Level 1 unit enables you to understand how an individual's life may be affected by your actions and the equipment you fit, how a person communicates and what barriers exist within society which can affect communication.
In House Course
Bespoke for Your Organisation
What are the learning outcomes?
In this course, you will be endorsed in the following unit:
Why should you do this training?
This training will improve your customer service, giving you the confidence to ensure your work is holistic and relevant to your customers.
Learn the meaning of disability and how this may impact on a person's everyday life.
Understand how to support those living with disabilities and how to access relevant resources to support an individual's needs.
Who is this course for?
Customer facing staff, either on the phone or face to face.
What are the course prerequisites?
A willingness to participate in new learning.
Where will this training take place?
This course can be delivered at your venue or at one of our two training venues, Redbank House or Burrows House.
This course can be run as a bespoke course for your organisation so we can ensure the bespoke nature of the way you work for your employees.
When does this training take place?
Contact the training team for further information.
How much does it cost?
£150 + VAT per person
Lunch & Refreshments can be included at an additional cost when delivered at one of our venues (Disabled Living or Redbank House).
Terms and conditions
For more information on our cancellation policy and payment methods, please view the Disabled Living training event terms and conditions.
To find out more information about our Trusted Assessor Level 1 Course, please email Disabled Living at training@disabledliving.co.uk or call us on 0161 214 4590.
Where do I book?
Fill in the booking form below to book onto your course.