Access Audits
Does your company or organisation meet the needs of everyone who is using your building? Disabled Living provide an Access Audit Service.
Does it involve me?
If you have a building that people access then yes it will involve you.
The Equality Act 2010 states it is illegal to discriminate against a disabled person for reasons related to his or her disability. Employers, service providers and education providers must make reasonable adjustments to avoid discrimination.
Do I need to do an access Audit?
Yes. If you have a building that people need to access. You need to be able to show you have made a reasonable attempt to meet the needs of everyone using your building. You are obliged to look at any barriers and if at all reasonable to adopt measures to overcome them so that disabled people can use your building safely without being discriminated against.
What are you looking at in the audit?
The auditor will be looking at different aspects concerning your building and how a disabled person may be affected by them .
Things like entrances, lifts, stairs, corridors toilets, car parking facilities and ways to escape in an emergency.
The Auditor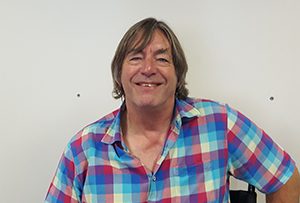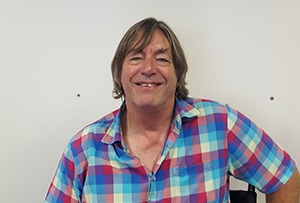 My name is Chris Cammiss and I perform all our Access Audits.
I've been a permanent wheelchair user for most of my life and have gained a wealth of relevant experience over many years in education, employment, leisure and travel.
Audits will be tailored to suit the needs and budget of the client. I have carried out Audits on a very diverse range of buildings from houses to tower blocks, museums to churches, and sports stadia to hospitals.
An Audit could be as simple as a short "walk-through" suggesting quick fixes backed up by a short report, right up to a major study involving Building Regulations.
Every Audit would include a list of Priorities, and links to appropriate Guidance. An Audit will give you a clear plan and can often suggest simple, practical solutions that you may have missed.
Terms and conditions
Please view the Disabled Living terms and conditions document for our training courses.
For further details please contact training@disabledliving.co.uk or phone 0161 214 4590 and ask to speak to a member of the Training Team.