Equipz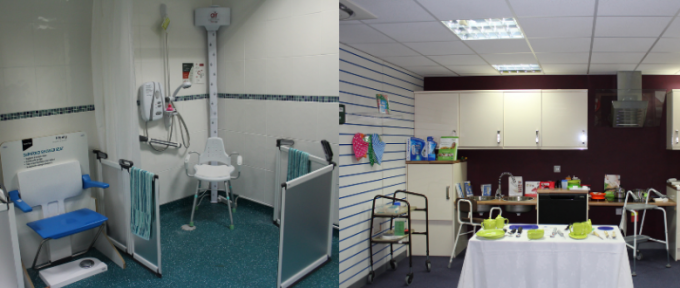 Equipz is the name we give to Disabled Living's services which relate to the provision of information and advice about equipment and services.
Contact Us
Call 0161 214 4590
Who are Equipz?
Our team comprises occupational therapists, moving and handling specialists, physiotherapists, nurses, continence specialists and knowledgeable information coordinators. They respond to enquiries throughout the UK via our helpline and website, with some people opting to make an appointment to visit the Disabled Living Centre for a free equipment assessment.
Who is the Equipz Service for?
Members of the public either via the helpline or by accessing one of our other services.
Professional Health care workers can access our services to complement their own knowledge and work.
What Services are Available?
Free Occupational Therapy assessments in our showroom by appointment only
Private Occupational Therapy assessments
Moving and Handling Risk assessments
Access to the equipment showroom at the Disabled Living Centre
What Equipment Advice is Available?
Chairs, beds, stair lifts, hoists
Wheelchairs and scooters
Kitchen and bathing equipment
Wide range of resources and literature
Assessments, report writing and consultancy work
Working nationally to develop policies and guidelines
Signposting to other organisations
Where can this Information be Found?
Contact our helpline on 0161 214 4590 Monday to Friday from 9am to 4pm. Alternatively, visit our Website, Supplier Directory or Online Shop for more information and other helpful resources.
Why get involved?
Accessing Disabled Living's resources offers clients the information they require to make informed choices when purchasing equipment. Our free assessments at the Disabled Living Centre provide people the opportunity to try before they buy, ensuring they do not make unnecessary and costly purchases.
Our Training department offers a range of relevant courses delivered in house or bespoke to your organisation or specific situation.