Equipment Showroom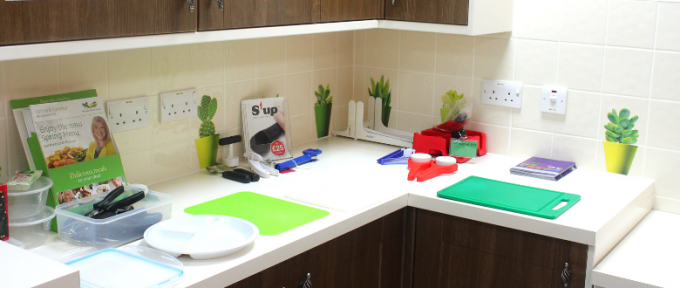 Who can use the Equipment Centre?
Contact Us
Call 0161 214 4590
Members of the public may visit to view or try equipment in our Equipment Showroom.
Healthcare professionals may visit with or without their clients.
Companies who need to demonstrate their equipment or wish to rent a space.
How do I book to Come into the Centre?
Please email equipz@disabledliving.co.uk or phone us on 0161 214 4590.
What Sort of Equipment is in the Equipment Showroom?
Stairlifts, wheelchairs, scooters, bathing, toileting, continence products, seating, chairs, beds, accessories, moving and handling equipment, office equipment, kitchen and household equipment and more!
Where can I find out More Information?
More information and equipment can be discovered in our Supplier Directory. It has been created at the request of people who use Disabled Living as a resource, to identify companies or organisations who sell or provide equipment, products or services.
The Supplier Directory and our team have details of many local and national suppliers and their products, together with organisations who may fund the purchase of equipment. In addition, we have information about a wide range of support organisations.
To compliment the services Disabled Living provide we have an Ableworld Mobility Store within the Centre.
View our Supplier Directory Here