Moving and Handling Risk Assessment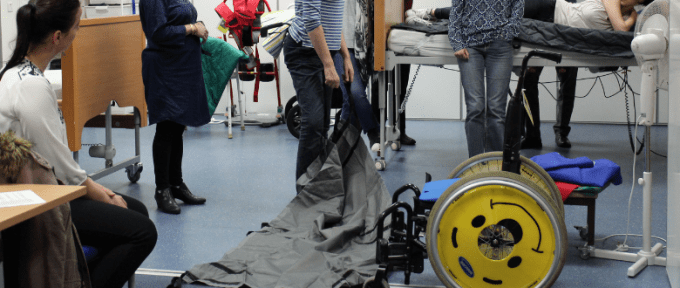 The Moving and Handling Risk Assessment course is designed to equip you with the tools to competently assess an individual in order to reduce risks when the are moving.
Bespoke for Your Organisation
Why should I do this training?
Your role may entail the assessment of a persons moving and handling needs by understanding the legislative framework which surround moving and handling. This Moving and Handling Risk Assessment course will allow you to be compliant with the legislation when observing, interpreting and prescribing equipment you have available in your area. You will be confident in how to assess an individual in a holistic manner and competent in selecting and writing the plan for others for use when caring for an individual.
Who is the Course for?
Moving and Handling Assessors, local authority staff, nursing / residential home staff,  nurses, customer facing staff who are not training.
What are the course prerequisites?
In a role which calls for competent risk assessments in moving and handling without a training role involved.
Where will this training take place?
Redbank House
4 St.Chad's Street
Manchester
M8 8QA
or
Disabled Living Centre
Burrows House
10 Priestley Road
Wardley Industrial Estate
Worsley, Manchester
M28 2LY
When does this training take place?
Contact the training team for information on how to book.
What does it cost?
£500 + VAT per person.
This can also be delivered as a bespoke course for your organization, please contact us to arrange.
Terms and conditions
For more information on our cancellation policy and payment methods, please view the Disabled Living training event terms and conditions.
To find out more information about our Moving and Handling Risk Assessment course, please email Disabled Living at training@disabledliving.co.uk or call us on 0161 214 4590.