Disabled Motoring UK Baywatch 2022 results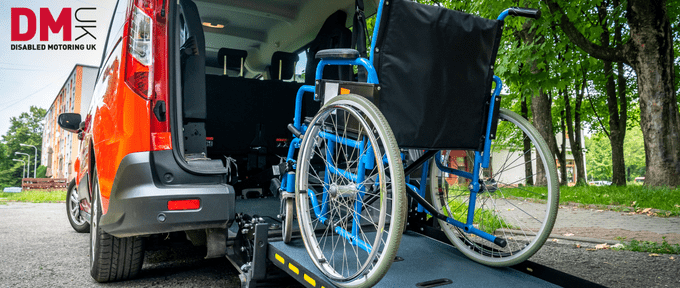 In this guest blog post, Disabled Motoring UK have released the results of their Baywatch 2022 campaign looking at tackling disabled parking abuse. Disabled Living is proud to support Disabled Motoring UK's campaign.
In August we asked the public to help us with our annual Baywatch campaign. We asked disabled motorists to complete a survey about their parking experiences over the past 12 months. The results have now been calculated.
DMUK would like to thank everybody who participated in our Baywatch 2022 campaign. The level of response completely surpassed all records with 1028 people responding to the survey. It's the first time in the campaign's history that we've reached over 1000 responses. This level of response shows that disabled parking abuse continues to be a primary concern of disabled motorists. We would also like to thank all our supporting organisations for promoting the campaign and encouraging their supporters to take part.
FINDINGS
Local Authorities
This year's survey again confirmed that most disabled motorists, 78.12% of respondents, think that local authorities are not doing enough to tackle disabled parking abuse. This figure is significantly lower than last year (95.9%) which does suggest that some local authorities are doing more to tackle this issue.
The survey also revealed that 67.16% of the respondents had never had their Blue Badge inspected by an official. This was lower than last year's figure of 85.3% which again suggests more is being done to police the scheme. Respondents were still adamant that they wanted to see more inspections with 94% of respondents answering 'yes', they'd like to see more inspections.
It is clear from these findings that local authorities still need to do more to enforce the Blue Badge scheme to ensure that disabled parking bays are available for genuine Blue Badge holders. However, it does seem that we are starting to see improvements for some. We hope that this positive trend continues.
Supermarkets
When it comes to finding suitable disabled parking bays at supermarkets, 39.2% of those surveyed said that it was 'easy' and 11.6% said it was 'very easy'. However, 81.9% of respondents also stated that they 'very often' or 'often' see disabled parking bays being abused. This would suggest that there is still more work to be done in the correct management and enforcement of those bays.  These figures have remained consistent from last year's survey so we have not seen much change at the supermarkets.
We asked participants when they had reported abuse to supermarket staff did they take action and 68.7% said no. Supermarkets are not doing enough to enforce their disabled parking bays and support their disabled customers. The disabled bays still aren't being managed properly and enforcement is definitely lacking.
Other Findings
Similarly, to last year, the survey also asked people to provide details of the parking experiences on everyday journeys (not just to the supermarket). This figure has fallen since last year and in response to these types of questions 56% of the respondents stated that it was either difficult or very difficult to find suitable disabled parking. In 2021 this figure was 79.5%. However, in this section of the survey, we also asked the respondents how often they saw disabled bays being abused on their everyday journeys. In response to this question a concerning 87% of respondents said that they either saw this occurring 'often' or 'very often'. This figure, consistent with last year, is alarming and shows that the wider parking industry is not doing enough to enforce disabled parking provisions.
Prosecution and Enforcement
New to this year's survey we asked, 'Do you think that abusers of the Blue Badge scheme should face prosecution' and overwhelmingly 93.2% said yes. We also asked participants if they had any ideas on how to better enforce the scheme. There were several respondents that made similar suggestions of more inspections, higher fines, and putting the picture on the front of the badge. Some people wanted to segregate disabled parking so that wheelchair users had their own bays and asked for more thought to go into disabled bay placement. For example, not to always be right in front of cash points. There were several suggestions that want to utilise technology and involve cameras and scanners in enforcement. Some participants had also clearly read our article on East Sussex County Council and their 'Blue Badge awareness course' and wanted to see this in other areas of the country.
Electric Vehicles
With the ban on the sale of new diesel and petrol cars in 2030 we are seeing more electric vehicles (EVs) on our roads. We know that much of the current public charging infrastructure is not accessible. We asked participants if they had seen any accessible public charge points in their local area and 58% said no. This is extremely disappointing especially with the EV switchover rapidly approaching
DMUK finds the overall findings of our Baywatch Campaign very troubling. Being able to park at one's desired destination is something that is crucial to the independence of disabled people. We are encouraged to see some improvement since the 2021 campaign, but progress is not happening quickly enough. Unfortunately, the survey shows that disabled motorists are still being disadvantaged. The poor state of the nation's disabled parking provision and enforcement continues to prevent disabled people from living independent lives. It is vital that the parking industry now understands the importance of providing adequate disabled parking and making sure it is properly enforced. It is also important that disabled motorists aren't left out when it comes to EV.
DMUK Communications & Campaigns Director, Heidi Turner said: "We are thrilled to have received so much support for this year's campaign. Getting over 1000 responses is a first for the charity and it also shows how important parking is to disabled people. We are pleased to see some improvements for disabled people when parking on their everyday journeys, but supermarkets continue to disappoint. The charity will continue to seek ways of better enforcing and managing the Blue Badge scheme so it is protected for genuine Blue Badge holders."