Safe Moving and Handling of People Course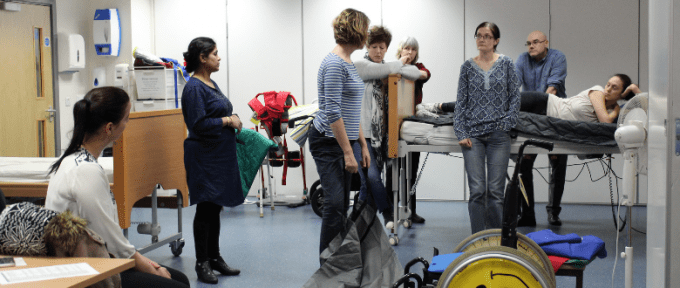 Protecting yourself, your colleagues and the person you care for when moving and handling is paramount. This is where the Safe Moving and Handling of People course comes in. As employees, you are required to avoid those manual handling tasks that could result in injury, where reasonably practicable, assess the risks from moving and handling that cannot be avoided and put measures in place to reduce the risk, where reasonably practicable.
Bespoke for your organisation
Why should you do this training?
In this module you will learn the theory behind the practical methods of moving and handling and assessing the risks on this dynamic interactive course. Learn how the relevant laws are connected to your role at work, how to recognize good practice from yours and other delegates experience.
Who is the Course for?
All staff required to move and handle people.
What are the course pre-requisites?
None.
Where does the training take place?
We have two well equipped training venues to use:
Redbank House
4 St.Chad's Street
Manchester
M8 8QA
or
Disabled Living Centre
Burrows House
10 Priestley Road
Wardley Industrial Estate
Worsley, Manchester
M28 2LY
When does the training take place?
This course is offered as a bespoke course for your organisation, please contact us to arrange.
What does the course cost?
£125 + VAT per person
Terms and conditions
For more information on our cancellation policy and payment methods, please view the Disabled Living training event terms and conditions.
To find out more information about our Safe Moving and Handling of People Course, please email Disabled Living at training@disabledliving.co.uk or call us on 0161 214 4590.
Where do I book?
Fill in the booking form below.