Trusted Assessor Level 3: Assessing, provision and fitting of equipment and minor adaptations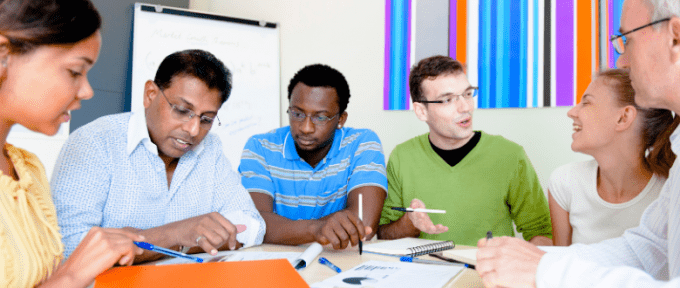 This unit will ensure you have the skills needed to assess a person and know how to obtain and get fitted the equipment they may require, or to ensure they have the safe techniques required in order to remain safe and independent at home.
In House Course
Bespoke for Your Organisation
What are the learning outcomes?
In this course, you will be endorsed in the following unit:
Learning Outcomes
Why should you do Trusted Assessor Level 3 Training?
If you are in a role which means you are assessing people to help them remain independent at home you should ensure the knowledge you have is relevant and current.
Understanding legislation, policies, and procedures within the workplace will ensure you are working safely and competently when measuring and fitting low level equipment.
By understanding how low-level equipment and minor adaptations can assist with independence you will be able to work with individuals to assess and identify solutions or adaptations appropriate for an individual's needs.
---
Can I just say how much I enjoyed the training, Jayne was a great tutor and the group I was with was lovely. I was a little anxious about it all, but Jayne made sure we were all comfortable with the training. The delivery was just right, not too slow or rushed.
– Lisa Dempster, CWD Support Worker, Knowsley Council
Who is this course for?
Anyone who is assessing or supervises the assessors for equipment and minor adaptations
Social workers, managers, retail staff, product specialist, building contractors
What are the course prerequisites?
Must undertake the pre course reading and return questionnaire prior to attending course, this is part of the learning hours and must be completed in order to achieve accreditation.
Where will this training take place?
Disabled Living Centre,
Burrows House
10 Priestley Road
Wardley Industrial Estate
Worsley, Manchester
M28 2LY
Click on the dates below to book your training
How much does it cost?
£400 + VAT per person
Terms and conditions
For more information on our cancellation policy and payment methods, please view the Disabled Living training event terms and conditions.
To find out more information about our Trusted Assessor Level 3 Course, please email Disabled Living at training@disabledliving.co.uk or call us on 0161 214 4590.