Managing Challenging Behaviours
Managing Challenging Behaviour Training
Bespoke for Your Organisation
Could you handle behaviour that challenges?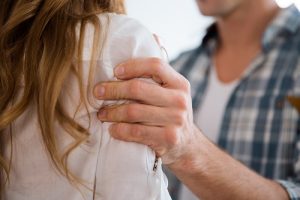 How about a difficult or aggressive person who was bordering on being violent?
In a safe and legal manner?
Would you know how to guarantee the safety of you and those around you?
Identify Key Triggers that can cause conflict
Learn how to de-escalate aggressive people
Learn how to de-fuse volatile situations
Proven step by step techniques for dealing with difficult circumstances
A blueprint for dealing with potentially violent scene
Objectives
▪ Give examples of communication breakdown
▪ Understand patterns of behaviours that may encounter during different interactions
▪ Explain the different warning and danger signs
▪ Give examples of impact factors
▪ Explain the use of "Reasonable Force" as it applies to conflict managing difficult behaviour
▪ Describe different methods for dealing with possible conflict situations
▪ Become more confident about dealing with violence and aggression by identifying types of behaviour and triggers to violent aggressive behaviour
▪ Know the Health and Safety issues regarding violence and aggression in the work place
▪ Recognise and understand how their own body language and methods of communication can affect others
▪ Realise that defusing and de-escalating situations are by far the best way of dealing with a potentially violent or aggressive situation
Presenter
Doug Melia
Target Group
Healthcare Workers, Schools/ Colleges, Social Workers, Housing Officers, anyone who may be faced with Challenging Behaviour.
The Managing Challenging Behaviour training course is a one day duration course and on completion all delegates receive a Certificate in Managing Challenging Behaviour accredited by Safer Handling Training and mapped to a BTEC Level 2 award certificate.
How to book
Contact the training team on 0161 214 4590 or email training@disabledliving.co.uk
Terms and conditions
Please view the Disabled Living terms and conditions document for our training courses.