Making the Most of Your Cruise Experience with Your Disability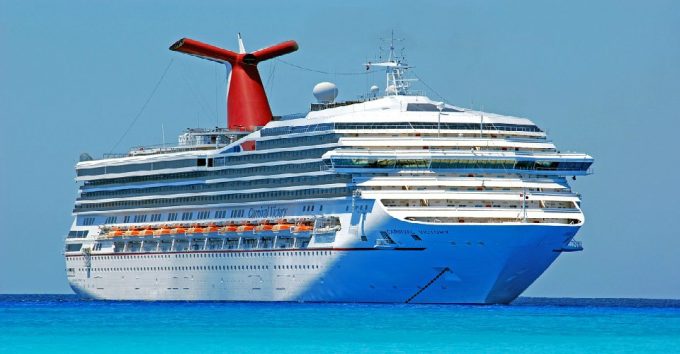 This post has been written by Chris Cammis, Disability Trainer & Advisor at Disabled Living. He shares his advice for booking a cruise holiday when you have a disability, to help you make the most of your experience.
This form of travel has become a firm favourite for many disabled travellers in recent years for obvious reasons. It can be great fun but I do recommend that you read on to avoid pitfalls and enhance your enjoyment.
Before booking, check the cruise line website to see if there are deck plans of the boat you are interested in. You may be given dimensions of rooms, location of accessible rooms, important distances and so on which will be relevant to your planning. Generally, newer and bigger boats have better facilities.
For instance, some (smaller) river cruise line boats seem to have no adapted cabins at all although they advertise heavily in the older traveler market, whereas ocean cruisers generally will have them. It's often a balance where the smaller boat has more of a friendly environment but may not have the physical adaptations you need.
If confronted about the lack of facilities they will often say they are not registered in the UK so do not need to comply with UK legislation.
Generally the craft are physically very comfortable – level, smooth floors, plenty of lifts, lots of space, well lit, warm and so on – perfect for most of us.
The main issue I find is getting off the boat at each destination. You are at the mercy of tides, dock structure, depth of water and timetables. The boat may not know exactly where it is docking until told at the last minute due to other traffic and you may only be able to reach land on a small ferry boat from the liner as the gangplank may be very steep and/or very narrow.
If transferring by a small boat, it's ultimately up to the captain whether he will risk danger to you and his crew trying the transfer. Sometimes there may be a choice of different size boats taking people from different points on board. So I advise that you do your research. I've often found most staff don't know all the details. So you may miss out if you rely on them completely.
In Vietnam only one member of senior staff knew there were two sizes of boats going ashore from two parts of the ship. And I needed to be escorted through the staff-only decks to one particular boat so I could get on via a level gangplank rather than by negotiating a precarious flight of steps.
Once off you will need transport. A question to consider – is it accessible? The cruise company will have various buses for various trips which you can book online beforehand or on-board and pay extra for. These buses are virtually never accessible.
If you comment they will say they are in a foreign country and have no control over access rules in that country (although we all know the buses would all be made accessible overnight if the cruise company said only accessible ones would do).
Bigger companies may lay on accessible trips with appropriate transport (if they have enough takers). So do your research online beforehand so that you can ask any specific questions.
I have to confess that I had a wonderful accessible trip around St Petersburg. There were only two disabled passengers (including me) with their companions. There was a minibus which had access to everywhere and a driver on a mission to show us all the delights of the city. We saw all the standard sights and more without queuing and spent the rest of the voyage telling everyone else what they had missed.
Staff on-board are often hazy here. They really want everyone to go on their basic trips so they make lots of extra money. They don't have a vested interest in doing lots of disability research for one or two disabled travellers who can't go on the official trips.
Don't despair, there is always a way. The popular hop on-hop off double deckers which take tourists around many cities of the world are always accessible. If they cover your destination, they will be on the dockside so buy your 24 hour or 48 hour ticket and you will be taken to every tourist destination available.
Alternatively, you could book a taxi on your own. Just discuss where you want to go, when you have to be back and shake on a price. If language is an issue (very rare with English) the driver will have pictures of destinations so you can just point.
Bigger destinations will have independent travel companies so you can book online. Check itineraries, interpreters, costs, times, and difficulties then go ahead. It doesn't have to go through the cruise company.
If you do make your own arrangements, make sure you have the right visas etc. Normally the staff on-board will organise the appropriate paperwork. But if you are going off-piste you might need to make your own arrangements well beforehand. Russia and Cambodia come to mind.
Don't get me wrong – I love cruising. It works beautifully for me as a wheelchair user. But my partner and I do put in the hours online beforehand to make the on-land part work well.
Would you like to share an accessible travel experience on Disabled Living's blog? Get in touch by sending an email to: info@disabledliving.co.uk or call us on 0161 214 4590.