4 Amazing Years in the Kidz to Adultz Team at Disabled Living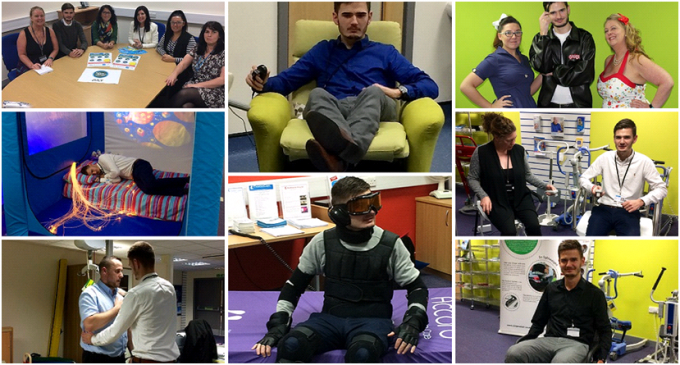 This post has been written by Billy Coleman. Well, where to begin about telling you all about my 4 amazing years at Disabled Living and being a member of the Kidz to Adultz Team? It all began when I certainly couldn't grow the beard I can today!
Below are a few reasons why I love working at Disabled Living.
Organising the Kidz to Adultz Events
The hype you get when travelling down on the train, setting up the events and waiting for the doors to open for the children, general public and health care professionals.
Seeing the Children smiling and taking part in the activity areas, craft area and expressing their ideas in the innovation hub
The work memories you take from travelling to the events e.g. Jo picking up the wrong case on the train, myself nearly ending up in Newcastle instead of coming back to Manchester.
Finally getting a pitch view room after the 4th year of visiting the Ricoh Arena.
That little rewarding nap I enjoy on the train home after knowing you and your team have organised another successful event!
The progression and skills I have been taught and progressed within the years of working here.

Working hard to get the best possible prizes for each event. The excitement I get when receiving the prizes for the events and ringing the successful winners.
Working with all the members of staff here at Disabled Living and exhibitors at the events.
Entertaining everyone in work with my hilarious jokes and lovely singing.
Dressing up as John Travolta in Grease at the 1950's Disabled Living Tea Dance.
Being the Product Demo model every Wednesday. My favourite being wearing an aged suit and looking like RoboCop.
Here's to the future
I am now off on new adventures! I'll be coaching/goalkeeping coaching in New England, America for 8 months which was too much of a great opportunity to possibly turn down.
Finally, I just want to thank everyone at Disabled Living for giving me this fantastic opportunity. I wish everyone all the very best and I'll be sure to stay in touch! My work here is complete… (drop the mic).
Thank you to Billy for being part of our Kidz to Adultz team over the last 4 years. We wish you the best of luck in your future.