Greta McMillan Exhibits Artwork at Porty Art Wall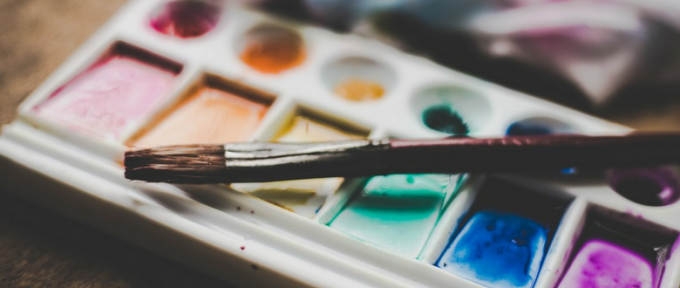 For September, we would like to dedicate our Story of the Month to Greta McMillan. Greta is a 13-year-old girl who, earlier this month stunned members of the public with her artistic skills. As a wheelchair user with cerebral palsy who can't use her hands or arms like other artists, Greta had her artwork exhibited at Porty Art Wall. This project is run by volunteers and 'celebrates the public space and creativity of Portobello, Edinburgh's Seaside.'
When talking about the Porty Art Wall, Greta's mum, Thea says:
It has been quite wonderful. She didn't have a way of expressing herself before – she's always been good at doing yes blinks but that is dependent on us asking her the right question. So it's still a learning curve. – Source: The London Economic (TLE). 
Greta communicates by blinking with her eyes. And now her parents are very pleased that she finally has an 'eye tracker' computer to assist with her communication. The computer was funded by people in Edinburgh through a fundraising campaign. The money raised has given Greta a life-changing opportunity to do what she loves the most.
Both mum and dad are very proud to see Greta be able to do something which she enjoys. Read more about how the computer helps Greta to create her art here.
---
Did you see our guest post on art therapy about a man named Patrick Samuel with Asperger's Syndrome?
If you would like to feature your story on Disabled Living's blog please send an email to: info@disabledliving.co.uk.