4 Reasons Why We Love Discovering Our Heritage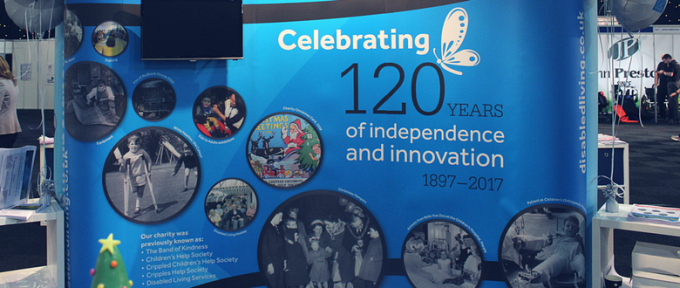 As it's Heritage Treasures Day, we thought this would be a great opportunity to share the reasons as to why we love our heritage at Disabled Living. As you may already know, Disabled Living has had several name changes over the years and there have been many special memories shared.
Throughout 2017 we shared our wonderful celebrations and projects with you. We're excited to continue these in 2018. So far we've had a 1940's theme tea dance, lots of fun activities at Kidz to Adultz North, filming, community curation planning, oral history interviews, radio and television coverage, and much more. As our project, Donkeys to Innovators, funded by the Heritage Lottery Fund has developed in more ways than we ever imagined, we want to share what discovering our heritage means to us.
There's an endless amount of history to discover
A date, a photo, a quote, and other small pieces of information can lead to a greater insight than you think. When we dig deeper into our research, we learn so much more about traditions and the context of a particular era. But the most important of all being that, we have had the chance to see the development of our services and products over 120 years. We have discovered some very talented artists, special achievements and milestones in our charity.
It helps others to learn more about us
We've had staff members, community curators, designers, printers, oral history experts, film makers, archivist, Heather Roberts, and creative cultural consultant, Claire Turner involved in the project. And we've also had members of the public, social media tweeters, and new volunteers that have been amazed by the facts we've discovered. Through our marketing, events, and word of mouth, we've really generated a lot of engagement with our history. And there's still more to come!
You can see a timeline of our history here.
Debra Evans, Chief Executive of Disabled Living said: I've enjoyed meeting new people and hearing their stories. It's amazing to see how one story leads onto another story. There's so many fascinating facts I've come across throughout this project.
You have more archive to work with than you originally thought
As a result of a major fire in 2009, Disabled Living lost all its older archived material. However, a totally unexpected phone call a couple of years ago changed all that. We were delighted to hear from the son of an ex employee who had worked for Disabled Living in the 1960's. Unfortunately, his mother had recently passed away and while he was sorting out her house, he found a number of boxes in the attic of photographs and memorabilia relating to Disabled Living. We are very thankful to Mr Valentine who realised the importance of what he had discovered. Our heritage project wouldn't have been possible without his mother.
It's really fun
Both the research and the practical side is so enjoyable. It's always exciting when you discover or learn something new. Throughout our training in different elements of the project, we've been able to gain new knowledge whilst learning new skills at the same time. At first we didn't know where to start, but once we had Claire on board with us, who is managing the project, we were introduced to new contacts and built new relationships along the way.
There's always something to love about discovering your heritage. What do you love about it? Tweet @HLFNorthWest with #HeritageTreasures and #LoveHeritage. Thank you to everybody who has made #DonkeysToInnovators a huge success.