5 Top Tips for Travelling with a Disability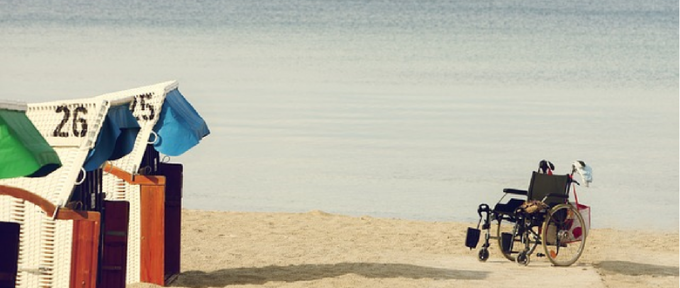 This blog post has been written by Michael Morris from InsuranceWith. He shared his top tips with us on travelling with a disability.
As summer is quickly approaching, it might start to conjure up images of jetting off abroad on holiday. However, having a disability can mean there are further steps needed before you book your tickets. Travelling the world doesn't have to be difficult, especially not with these top five tips for making it as simple as possible.
1. Choosing suitable accommodation
Although it may sound obvious, it can be easy to overlook the finer details when it comes to finding the right place to stay. One of the major aspects to consider before booking a room or villa is checking the building is accessible for your disability. This could be having handrails or a ramp installed. However, there are also several other building requirements that need to be considered, such as their bathroom facilities and emergency exits. Some sites offer the chance to filter hotels by their disabled facilities. Other times, it may be a case of contacting the hotel or checking the reviews.
2. Think about healthcare
Your doctor, local embassy, or insurance provider may be able to offer numbers of local healthcare centres before you head away. Getting to know where you can get emergency treatment will be a weight off the mind before heading away as you will know precisely where to go should anything happen. Plus, it may be a good idea to carry medical documents with you while out and about, such as your medication list or treatment you have been receiving back home. That way, the medical team will know as much of your history as possible.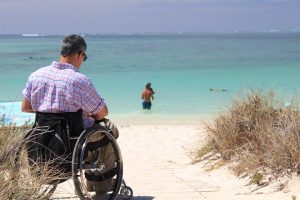 3. Get the right insurance
Travel insurance can be an aspect of travelling that is easily forgotten about. Many times we are lucky enough not to claim, but sometimes things are out of our control. Did you know it could cost up to £45,000 to be medically evacuated from the US? With travel insurance, you won't have the worry of covering the costs. Although it may be tempting to leave any pre-diagnosed conditions off the form to keep the costs down, it's essential to be as honest as possible. Now it's time to sit back and enjoy your trip without the worry of extra expenses.
4. Disabled-specific travel agents
It could be time to think about a travel agent that specialises in disabled travel. For example, Limitless Travel offers several tours of Europe that are all designed with your needs in mind. From staying in the UK to heading abroad, there are a whole host of opportunities to be explored without the worry of finding suitable locations yourself. These aren't the only agents either. Several others offer up flight or adventure packages that can all be tailored to your needs. These can take away the stress of planning and leave more time for you to enjoy your travels.
5. Travelling with medication
If you need to take regular medication, have you checked what medicines you can and can't take with you into another country? Plus, you may need to follow instructions such as keeping all medication in its original packaging or only being allowed to carry a certain amount with you. Plus, if your medicine needs to be kept at a specific temperature, you may need to invest in a cool bag or insulated pouch. Just make sure to check with the airline before you travel to ensure you won't encounter any difficulties when you arrive for your flight.
Having a disability doesn't have to mean travelling around the UK or even abroad is out of the question. Perhaps you have some top tips of your own that you have learnt from your travels? Be sure to leave them down in the comments below!