Baywatch 2021 campaign: Tackling disabled parking abuse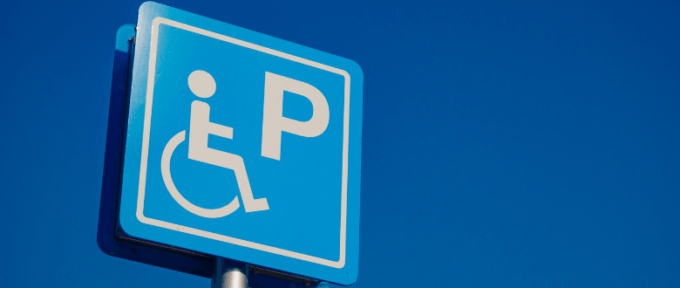 In this guest blog by Disabled Motoring UK, we learn about their excellent campaign to stop the misuse and abuse of disabled parking spaces, Baywatch 2021. Baywatch is supported by Baroness Grey-Thompson. 
The issue of disabled bay enforcement
A common problem for many disabled motorists is not being able to park at their desired destination. The major complaint is that the disabled bays are all occupied with cars not displaying a Blue Badge. Last year Disabled Motoring UK (DMUK) changed the format of the parking survey so that participants could fill it in at home. This allowed the charity to also expand the scope of the survey to gauge your opinions of other aspects of parking and the Blue Badge Scheme.
The results are calculated and published when the survey closes. The charity presents this data to the parking industry and encourages it to take the parking problems of disabled motorists more seriously and manage their parking provision correctly. The Baywatch campaign also aims to change public attitudes by highlighting the impact of disabled bay abuse.
Baywatch 2021 – improving disabled parking provision and enforcement
The only way to keep the pressure on the parking industry is to run the DMUK Baywatch Campaign annually and this year it takes place in August and you'll  be able to participate online by visiting the DMUK website.
We hope to make this year bigger and better than ever before. We have a number of organisations supporting Baywatch 2021.
The campaign has support from Baroness Tanni Grey-Thompson. She commented: "It's so sad that Disabled Motoring UK has to run its Baywatch Campaign. Disabled bay enforcement should be an imperative, especially for the major supermarkets that can afford to invest in policing their car parks. I see disabled parking abuse regularly, There is a real lack of understanding about how essential these bays are to disabled people and I applaud DMUK's Baywatch Campaign as it plays a vital role in highlighting the issue of disabled parking abuse at supermarkets."
Graham Footer, Chief Executive, at DMUK, said: "Baywatch is one of the charity's longest running campaigns and is really important to draw attention to the parking problems that disabled people face when just trying to go about their daily lives. It is now an annual campaign for the charity. We hope this will allow us to gather momentum and keep the pressure on the supermarkets and other car park owners to do more to support their disabled customers. It's fantastic that the campaign has support from Baroness Grey-Thompson again this year. This campaign relies on public participation and we hope her support will encourage others to get involved."
Supporting organisations
These organisations support DMUK/s Baywatch campaign:
We'd like to get as many organisations involved as possible to spread awareness of the campaign. There is still time to get involved and we welcome all support with this vital campaign.