Encouraging Amputees and Individuals with Limb Difference to Get Active and Improve Their Physical and Mental Health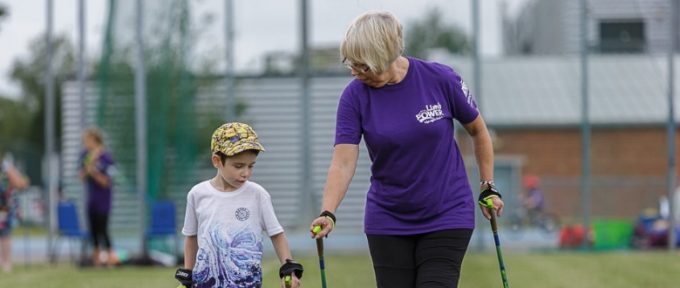 The charity LimbPower are working throughout the month of August to encourage and engage with people with a limb difference, to help them kick start a healthy and active lifestyle.
Being active has so many health benefits, including aiding mobility, rehabilitation and improving quality of life. Through sharing and promoting the Ottobock Fitness App (available through the Apple store and on android mobile phones) as well as LimbPower's exercise videos (available on YouTube and the LimbPower website www.limbpower.com) we aim to support and encourage more members of our community, as they build their independence through increased mobility.  
Join the social media campaign - #ActiveAugust – to raise awareness of the physical and mental health benefits of engaging in physical activity with a focus on moving more.
Amputees and individuals with limb difference can join LimbPower for #ActiveAugust and challenge themselves to get fitter through the #OttobockFitnessChallenge. They will be doing a daily morning workout using the OttoBock fitness app, choosing between strength and endurance, condition and balance, or stretch and relax. Participants can do as little or as much as they want to, in the comfort of their own home.  
"Over 25,000 amputees around the world use the Ottobock fitness app for targeted physical fitness and increasing their strength," says Amanda Sarson from Otto Bock Healthcare PLC. 
"The exercises available have been designed by Ottobock's leading physiotherapists and are easy to follow, with videos and guides to ensure users get the most from their rehabilitation and exercise. While the app cannot replace a professional course of therapy, the exercises are designed to help maintain fitness for amputees and can be integrated in their daily routines." 
LimbPower will also be running a social media and fundraising campaign called #IPledge for individuals who are already active and want to challenge themselves to do more or achieve a new goal.
Participants will be encouraged to share their story with other amputees and individuals with limb difference on social media and create a JustGiving page (www.justgiving.com) to raise funds for LimbPower, so that they can continue to support and encourage individuals with limb difference through the provision of participation events, workshops and resources.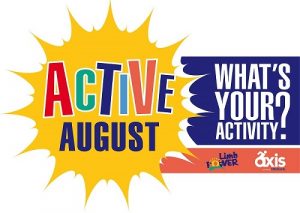 To find out more about #ActiveAugust or to get involved contact Kiera Roche at kiera@limbpower.com or Kerry Munroe at kerry@limbpower.com or telephone 07968 760001. 
#Active August event – Join up to #ActiveAugust campaign on our Facebook events page
This post was sent to us by LimbPower, a National Disability Sports Organisation working to support amputees and individuals with limb impairments in physical activity, sport and the arts. We do this through advocacy, events, workshops and resources. 
Would you like to have your story featured on Disabled Living's blog? Get in touch with us via info@disabledliving.co.uk