How Motability Cars Cater for Drivers and Passengers with Disabilities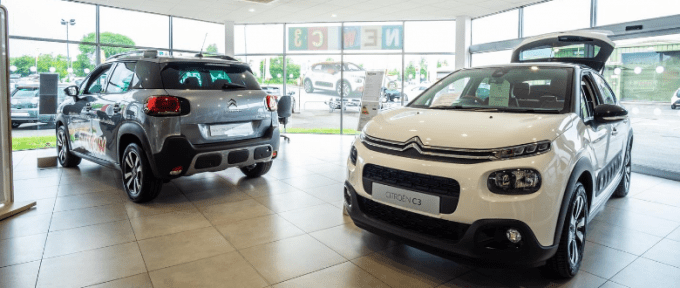 This is a sponsored post written by Stoneacre Motor Group.
The Motability scheme is relatively unknown to many in Britain, but for more than 600,000 of us, a Motability vehicle is life changing. You probably already see Motability vehicles every day even if you may not realise so and you may certainly know someone who already benefits from the use of one.
Motability is an extensive collaboration between the charity sector, the Government and the automotive industry. As a charity-led organisation, Motability that has helped millions of people across the country gain access to a car, mobility scooter, or motorised wheelchair. And they continue to do so with more than half a million people currently on the scheme.
The scheme is open to any citizen who receives one of four higher rate mobility allowances from the Government, who are able to exchange their benefits with the Motability charity to lease mobility equipment that can help improve their independence and standard of living.
How Does Motability Work?
Anyone who currently receives any of the four higher rate mobility allowances are eligible to apply for the scheme and lease a vehicle. These rates include disability living allowances, personal independence payments, and other supplements for war pensioners and Veterans.
The scheme is simple in how it runs. Claimants are able to exchange their cash allowances with the Motability charity who in turn provide a lease vehicle of their choice. Motability are then paid every month by the Department for Work and Pensions who deduct the cost of the lease from the mobility allowances of the claimant.
The cost of the lease includes all tax, insurance, breakdown and servicing costs, which are taken care of by the charity at limited expense to the claimant. Its effectively a 'just add fuel and drive' kind of deal, which typically last anywhere between 3 to 5 years before the equipment must be returned or the lease extended.
Claimants are able to choose what to spend their allowances on, whether that be a mobility scooter, motorised wheelchair or a Motability car. Those that only travel short distances tend to favour a scooter or wheelchair, with others who need to travel longer distances opting for a car that has special adaptations for disabled drivers and passengers.
What Cars are Available on the Motability Scheme?
The majority of major car brands all offer some of their models on Motability, which means there's a great choice of cars on offer. From compact SUVs and 7 seater family cars, to chic city-cars and hot hatchbacks, there's plenty to look out for.
Motability cars come available with a whole range of adaptations that can be made to improve the utility of the vehicle for disabled drivers and passengers.
You can apply through a Motability dealer who are registered dealers for the charity. Motability dealers help claimants with their application for their scheme as well with their search for a car.
Adaptations are made to the vehicle to improve the general use of the car and for some people it can mean they don't require any assistance to travel. For others, adaptations can simply just make a car much more feasible to use, especially for wheelchair users or paraplegics.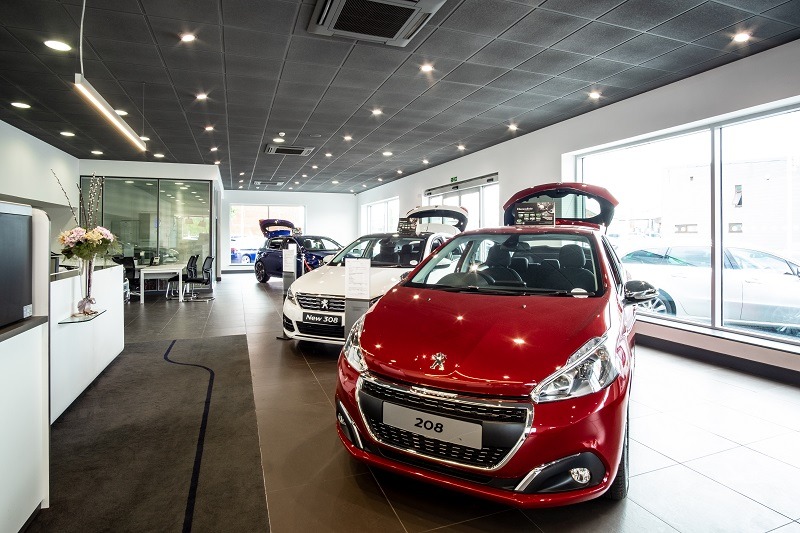 What Adaptations are Available to Disabled Drivers or Passengers?
A Motability car can be driven by a nominated driver, which is especially the case for disabled children or for other people who are unable to drive. This means that some may require adaptations as a passenger and others require adaptations as a driver. Both are available on Motability.
The three categories for Motability adaptations are seating & stowage, driving controls, and access. Driving controls change how the vehicle is driven to cater for drivers who may have limited or no use of their legs and feet. Adapted driving controls include hand controls for braking and acceleration, pedal modification and steering aids, which are all more than often fitted to an automatic car.
Changes to the seating and stowage of the vehicle can be made to cater for both drivers and passengers who use the vehicle on a daily basis. Motability cars commonly feature altered boot space and storage facilities to carry personal mobility equipment, plus mechanical hoists to load wheelchairs or scooters into the boot or roof-rack facility.
The third category of adaptation is for access. Adapted access help disabled people enter and exit the car through the front or back doors. Motability cars can be fitted with manual and electric lifts to load people and equipment in and out of the cars. Adapted access can fit transfer plates, electrical hoists and swivel seating to the car.
All adaptations are made available when applying for a Motability car. The Motability dealer will assess your position and they will be able recommend the necessary adaptations to the car you've chosen. What's more, Motability provide more than 500 different adaptations and many of them are available at no extra cost. You can check your eligibility online now.
If you would like to feature on Disabled Living's blog please get in touch with us via email: info@disabledliving.co.uk