What Are the Best Accessible Christmas Activities in the UK?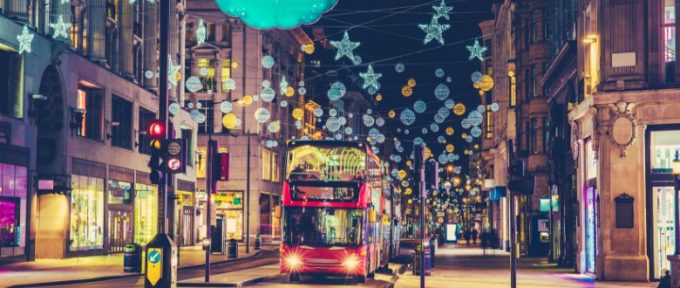 This post has been written by George Finney on behalf of CareCo who feature in our Supplier Directory.
Here's our 2018 guide to the best accessible festive activities on offer:
We know Christmas activities can be challenging if you live with limited mobility or a disability. Busy high streets and Christmas markets can be stressful if they aren't built with accessibility in mind. That's why we've put together a list of the top three accessible Christmas activities this year.
If you are limited by disability, illness or an injury, there is definitely something in our list for you. There are so many incredible festive activities this year. Here are three of the best accessible activities for festive fun with family and friends.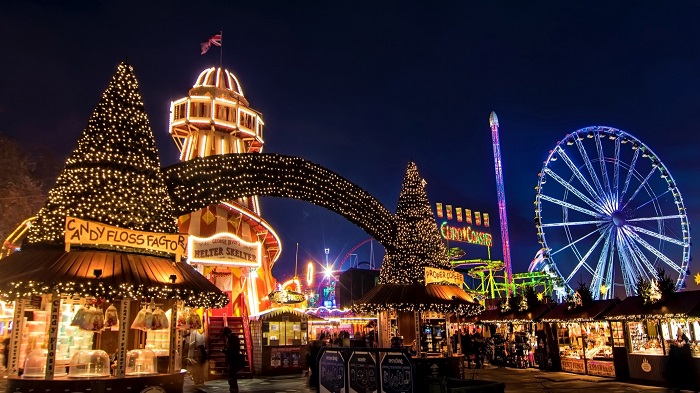 Accessible Christmas Markets
Christmas markets are a highlight on the UK Christmas calendar. Full of tasty treats and handmade presents, these cosy markets will really give you that Christmas feeling. Here are three of best accessible Christmas markets in the UK. If you have any extra special requirements, you should always contact the market hosts for advice.
Hyde Park is home to one of the nation's favourite Christmas markets. Full of mouth-watering food and festive attractions, including that famous Ice bar, the Winter Wonderland has been built with plenty of accessible features in mind. Disabled access ramps, accessible toilets and allocated disabled car parking are available at Winter Wonderland. There is even a wheelchair accessible pod on the giant wheel!
The food and craft market located in Birmingham is the largest authentic German Christmas market outside of Germany! With plenty of traditional German goods and a live music programme in Victoria Square, the Birmingham Christmas market is one of the best festive events to visit with friends and family. The fully accessible market includes a wheelchair and disability route, which completely avoids stairs and obstacles.
Edinburgh's Christmas Market is another top Christmas market for accessibility in the UK. With a vibrant festive atmosphere full of beautiful lights, it's a great place to socialise with friends and family. With accessible parking, toilets and ramps to all entrances, you won't struggle to manoeuvre around this market! There is even a wheelchair accessible Christmas tree maze.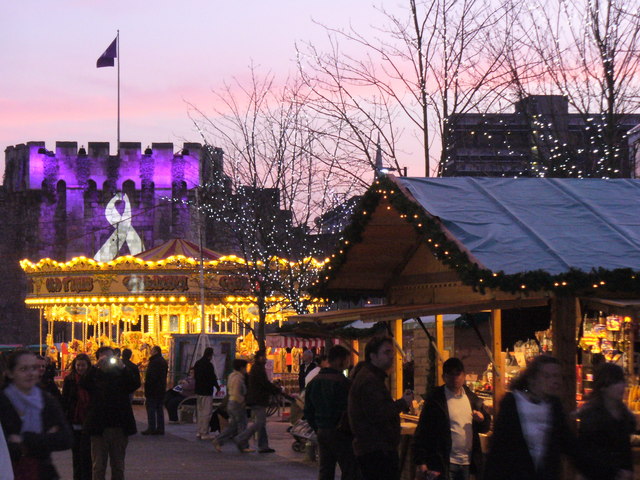 Wheelchair Ice Skating
This Christmas there are lots of ice rinks popping up around the UK, and lots of them are disability friendly! Many ice rinks welcome wheelchairs and cater for disability requirements. It is advised that you ring the venues beforehand to find out whether they can cater for your requirements and if there are specific times and dates. Here are three of the best accessible ice rinks this Christmas.
The Winter Wonderland ice rink in Cardiff welcomes everyone on to the ice this Christmas. Wheelchair users must be accompanied by a companion wearing ice grips or ice skates, although skating is free for all companions. The Winter Wonderland is also running specific sessions for wheelchair users, visually impaired and autistic people. For more information, visit Cardiff's Winter Wonderland.
The Natural History Museum in London is running a number of quiet sessions this Christmas, which are suitable for wheelchair users and people with disabilities. You can have a look around The National History Museum while you're there!
Before visiting the Natural History Museum or its famous ice rink, it is recommended to contact the venue. Just so you can be reassured the facilities are for suitable for your needs.
With accessible sessions 10.00am -11.00am every day from November 3rd 2018 until January 13th 2019 (expect Christmas Eve and New Year's Day), wheelchair users can skate in the same session as family and friends. Accessible features at The Royal Pavilion Ice Rink include exit and entrance ramps and plenty of disabled toilets on site.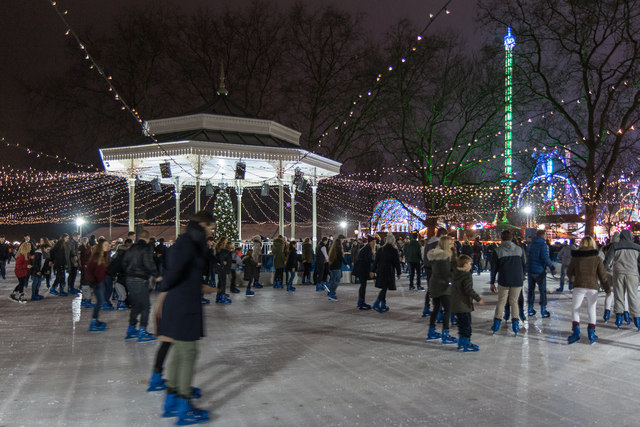 Shopping Centres
Shopping centres are an accessible way to get your shopping done and have a bit of festive fun! With plenty of accessible features including lifts, ramps and first aid facilities, shopping centres are a safe and warm place to have fun this Christmas.
There are plenty of indoor shopping centres dotted around the UK, so chances are there is a good one near you!
Once you've finished your Christmas shopping, there's so many more activities you can get involved in at UK shopping centres this Christmas. Why not visit a Christmas arts and crafts shop? You'll get the opportunity to new meet people and learn some new skills.
If you're in the mood for a movie, why not visit one of the many cinemas and settle down to watch a cosy film? Nothing will get you in the festive spirit like this year's latest Christmas release.
And let's not forget almost every shopping centre in the UK has an accessible Santa's grotto. Children of all ages are able pop in to pay Santa and his elves a visit and take away a small gift.
Accessible Christmas events at UK shopping centres to look out for:
Santa's Snowflake Grotto: A World of Magical Snow, Westfield London, Shepherd's Bush
This magical Santa's grotto takes you to a snow factory in the north pole, where you'll make your own snowflake. And you'll even explore Santa's toy factory! Photo opportunities are available with Santa, right before you're magically transported back to London.
The venue recommends making Santa and his elves aware of any special requirements prior to attending. Pop an email to uk.ticketing@westfield.com and they'll do their best to make your visit to Santa's grotto as special as possible.
Centre:MK's Christmas Market , Milton Keynes
Between the 16th of November and the 23rd of December 2018, you'll discover a Christmas market inside Centre:MK. Festive food, drinks and gifts are all on offer, at this very accessible friendly location. Due to its location, there is lots of fun to be had both at the market and in the rest of the shopping centre.
Musical Dome at the Trafford Centre, Manchester
Every Friday from  6.00pm – 10.00pm, December 7th to December 28th, the Trafford centre will be hosting live music each evening, completely free of charge. You will find live acts including Craig Owen and many more performing in the music dome to get you in the festive spirit.
Need More Accessible Ideas?
If you didn't like any of that, or you just don't like crowded places, there are lots of accessible activities for everyone this Christmas. Why not cosy up and watch a Christmas film, visit friends and family, or even take part in some arts and crafts?
Creative Christmas arts and crafts ideas:
10 Sensory Christmas Activities for Children Who are Blind
From sweet smelling festive ornaments to tasty treats, there are some lovely sensory activities for blind children in this post.
50 amazing arts and Crafts Ideas for seniors
Losing finger dexterity as you age can make it difficult to do arts and crafts. This post contains plenty of arts and crafts ideas for elderly and limited people.
Christmas Water Balloon Ice Balls
This is a really easy and fun activity for everyone. You can use water balloons to create delightful decorative ice balls.
Thank you for reading our top three accessible Christmas activities. With so many festive activities and attractions to do and visit this Christmas, we hope this post helped you find the perfect event for you. Have a very merry Christmas from CareCo.