What is Trusted Assessor Training?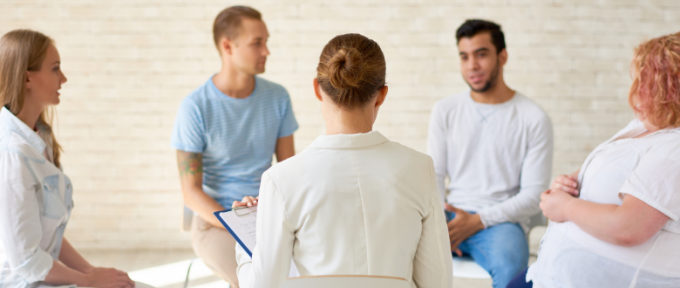 This blog was written by Disabled Living's Occupational Therapist, Jayne Watson.
A lot of jobs require you to keep up to date with regular training. However, the type of training may differ depending on the organisation. Is E-learning the only approach that is expected of you to keep up to date with ongoing changes? Do you get great satisfaction from online learning or do you prefer to learn in the classroom? We all have different learning styles; I am a visual learner and learn through doing. Do you want to develop your skills by sharing knowledge with others, do you enjoy group interaction? Sharing experiences and ideas with other learners on a course can be invaluable, especially if the topic is an intricate one. During the Covid-19 outbreak, most organisations have adapted to doing online training. However, this does not suit everyone.
Disabled Living offer a variety of training courses, one being the very popular Trusted Assessor course. If you work in health and social care, provide equipment to people or want to familiarise yourself with a specific type of equipment, this course may be suitable for you. It allows participants to learn knew skills which will both enhance their knowledge and support their service users.
A Trusted Assessor is often someone who can keep an individual safe and independent at home, preventing or delaying hospital and care facility admission.
Prescribing low level equipment can provide an individual, and the people caring for them, with a safe environment. Low level equipment can be prescribed by a knowledgeable Trusted Assessor, whilst Professional Occupational therapists can focus on more complex cases needing their time.
Disabled Living have been delivering Trusted Assessor Courses for years, enabling professionals to gain insight to equipment and other services available, including funding, housing, education, employment and more.
When delegates attend the course, the feedback has been very positive. Delegates have remained very focused. They have learned from each other about the different services within their own areas and worked well in their groups to encourage discussions and debates. This includes discussing what works and what does not work when supporting individuals.
See what delegates have to say when previously attending the course below:
Aisha
As part of my role as a support worker for a hospital discharge service, we are always assessing individuals. The minor aids that we provide are beneficial to the individual as it promotes their independence and brings back some sort of control to their lives. Attending the trusted assessor course teaches you the variety of aids available and what aids are more beneficial to certain situations; you also learn how to fix equipment and how to measure aids correctly for each individual need which makes it person centred. The knowledge and experience of the trainers is phenomenal. The course is worthwhile attending not only to be fully trained in prescribing aids, but to also gain knowledge from the course. The course involves active participation and group work which makes it interesting and easy to learn. I personally have learnt a lot from this course.
Michelle
I attended the Trusted Assessor training course as I feel that it is relevant to my area of practice. Working within an inpatient mental health setting and specialising in dementia care, I feel that I have become deskilled around physical health interventions. The course has enabled me to revisit the provision and safe use of low-level equipment. I feel my practice as an occupational therapist will be enhanced and I am now greater equipped to consider physical health requirements when conducting home / environmental visits. Through the consideration and provision of equipment, we can ensure our service users capacity to retain independence is maximised and their ability to engage in meaningful occupation is enhanced.
Who is the course for?
Handy People
Technicians
Retail Staff
Housing officers/assistants
Surveyors
Delivery Drivers
Social Workers
Managers
Product Specialist
Building Contractors
If you are interested in booking onto one of our Trusted Assessor courses, please visit: https://www.disabledliving.co.uk/training/our-courses/trusted-assessor-courses/
To view the other courses we offer, visit: https://www.disabledliving.co.uk/training/our-courses/