Never Wrestle a Pig! Benefits of Online Training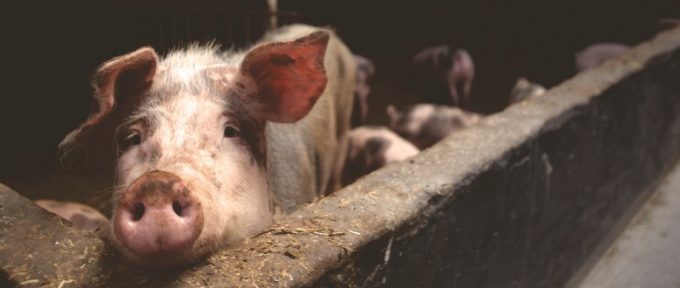 This post has been written by Deborah Bell, Enablement Team Manager at Disabled Living about the benefits of online training.
George Bernard Shaw: "I learned long ago, never to wrestle with a pig. You get dirty, and besides, the pig likes it."
This quote makes me chuckle but it's so true. I used to feel like I was wrestling with a pig when I was trying to get my team to learn how to do their job. Let me explain what I mean…
Before working at Disabled Living I was nursing with a team of staff who cared for a young chap (let's call him M) in his own home. I did this both part-time and full-time for around six years.
M had been in an accident in his late teens and had spent a long time in hospital in various parts of the country. He had close family and friends who would appear at all times of the day and night to keep him company.
M was ventilated and as a quadriplegic could only move his head
Whilst he made great effort to remain positive, he did at times have bouts of grumpiness and understandably could be quite sharp tongued. His voice was the only way he could control things and sometimes the team members would get spoken to in a way that could upset them. This would lead to times when there was a high turnover of staff which in turn led to some difficult days when there wasn't enough staff to care  for M. On these days he couldn't go out as two people were needed for this. We spent one year in particular where this had become a vicious circle. Members of staff were not staying, which in turn made M less confident in the staff that were new. He would become critical and point out mistakes and they would leave. It was a very difficult situation to work in and I am sure it was a very difficult situation to live in.
When well staffed, M was active despite his very complex needs and he had an active social life which involved members of my team. As I said, he always had two people with him at all times and regular trips to the pub were the norm.
Team members varied in age and experience, originally all employed via an agency. Eventually they were all employed directly by M who was their employee. Some had been there a few years and knew how to perform the everyday tasks whilst others had no experience in care and had come from very different walks of life.
There were different personalities…
Some loud and some quiet which was evident with the volume in the house sometimes.
As with many care situations the common issue of staff leaving and new staff coming on board was just part of the job. When I first started I found it challenging to keep up with organising the inductions and mandatory courses needed alongside all the specialist knowledge the carers needed in order to look after our employer.
At the time I started, all the training was done on a face to face basis. There needed to be 10 regular staff working a 24 hour rota 7 days a week. You can imagine how difficult it was to ensure everyone was available to attend the training. There were regular occasions when training would be booked and paid for and the number of staff who actually attended made it financially unfeasible. I couldn't get the staff to training on their days off and if they were working nights it wasn't reasonable for them to attend training either before or after a night shift.
It was at a point when we were trying to organise a series of mandatory training around food hygiene that I felt like I was really trying to wrestle a pig. I felt like I was always nagging staff about their time and effort. It made me feel more stressed than I should have been.
Something needed to change
As a nurse I had done some online training and e-learning and I decided it was time to see if this method would be more attractive to the team and to M who was adamant that the training was high quality and relevant to him.
We chose some courses initially and began to implement the new process where staff could log on in the afternoon of their shift when M had visitors so they could do their training during work time.
The first e-learning course we chose was Food Safety. It went down a treat. Within two weeks all the staff had completed the course and were up to date with their skills. The next course we chose was Equality and Diversity followed by Communication which I felt was important for the team to become highly skilled in.
The transition to training online for this team was smooth and effortless
I cannot say whether it was the support the team felt from being offered the training or whether it was this particular group of people. But the same team stayed for the next three years (I know! Almost unheard of). M calmed down quite a lot in this period. He even went on holiday abroad which took a lot of organising but was so worth it in the end.
I'm sure that not all the improvements were down to online training. However, the staff were definitely more motivated. They could ask for training on specific subjects knowing they would be listened to.
I wouldn't have been able to arrange all the training they received on a face to face basis. It wasn't financially possible. But e-learning gave us a much wider opportunity to include subjects relevant to M and his condition.
For some subjects such as Moving and Handling, face to face training is necessary and invaluable. But I wouldn't hesitate to recommend online training for many other subjects.
Get in touch with Disabled Living
Disabled Living have partnered with Innovue to deliver these very popular courses; the majority are £15 each per person. It is so easy to do and it makes investment in your staff a no brainer. I highly recommend it if you want to stop wrestling with pigs.
Get in touch with our Training team for more information on 0161 214 4590 or email info@disabledliving.co.uk