Learn about the New BAS Push/Pull Brake/Accelerator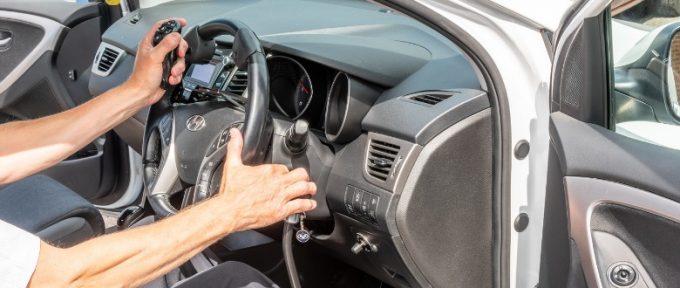 This is a post by BAS who are featured in Disabled Living's Supplier Directory.
BAS are thrilled to announce the launch of their brand new Push/Pull Brake/Accelerator to the Vehicle Adaptations market. With over 35 years' experience in the Vehicle Adaptations industry, BAS are constantly striving to develop and manufacture innovative and pioneering products and their new Push/Pull Brake/Accelerator is certainly no exception.
Did you know that with over 90% of current Push/Pull Brake/Accelerators on the market, you are restricted to a pre-determined fixed steering wheel? Did you also know that many on the market require the airbag to be removed or disconnected?
With their new Push/Pull Brake/Accelerator, BAS have engineered a new design concept where customer safety is never compromised!
The new design allows for full movement of the steering wheel, allowing each driver to set the wheel at the best and safest driving position for them. In addition to this there are a range of handles and handle bars to choose from, ensuring a bespoke driving experience for every customer.
Furthermore, the new design means that the vehicle's airbags are never removed or interfered with. The positioning of the Push/Pull is such that if the airbag is deployed, the driver's safety is not compromised.
An added bonus with the new design is that on 95% of vehicles, there is no cutting or reshaping of the vehicle's trim or components. This is unlike current Push/Pull Brake/Accelerators, where almost all require some cutting of vehicle trims.
In their opinion, the BAS Push/Pull is the safest accelerator on the market!
The product is available on the Motability scheme from 1st January 2019, with nil customer contribution!! Contact your local dealer for more information on the BAS Push/Pull Brake/Accelerator or contact BAS directly on 0161 776 1594. You can also visit the BAS website to find out more at www.basnw.co.uk