We're Proud to be Celebrating International Volunteers Day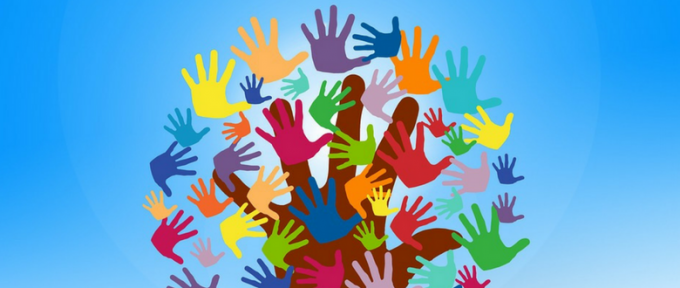 Today, Tuesday 5th December, celebrates a whole day dedicated to International Volunteer Day. For this day we would like to show recognition to our volunteers who have been supporting us on our #DonkeysToInnovators project so far. 
Throughout our From Donkeys to Innovators project funded by the Heritage Lottery Fund, we've had volunteers help us with community curation, attending oral history workshops, participating in archiving and digitisation processes, plus contributing to blog posts. We spoke to two of these volunteers who have been over at Redbank House. They have been working with Archivist, Heather Roberts, and Claire Turner  who is managing our project.
One of our longstanding volunteer, Avril
We asked Avril what she enjoys about volunteering with Disabled Living. Avril is one of our longstanding volunteers, and has attended a number of workshops for our #DonkeysToInnovators heritage project.
I came to the archiving project through my interest in many years of volunteering with the Kidz team. I have enjoyed the volunteering which supports giving people with physical problems the opportunity to be more equal. The archiving project is important for me. It shows the beginnings of the organisation and how far it has come today but still keeping the core ethos. Since I have the time it also allows me the opportunity to develop more skills and be hands on in a situation that needs more hands! I also enjoy the camaraderie of like-minded people.
One of our new volunteers, Kezi
Kezi has been involved in our archiving and selection process for what photos represent Disabled Living's history the best. Straight from the get-go Kezi wanted to get involved and that's exactly what she did on her first visit at Redbank House. We asked her what she enjoyed about her first experience volunteering with us.
I loved helping out with Disabled Living's archive. It gave me a really great chance to have some hands on experience with cataloging an archive for the first time. This is an area I would like to work in eventually. I loved looking through the photograph collection, which shows a wonderful range of day to day life at Disabled Living and how they have helped to enrich the lives of many different people over the years.
Thank you to all of our volunteers. You've made us so proud and we wouldn't have been able to get this far in the project without you.

How are you celebrating Volunteers Day? Tell us on Twitter @disabledliving or Facebook.