5 Best Audiobooks If You Are Raising A Disabled Child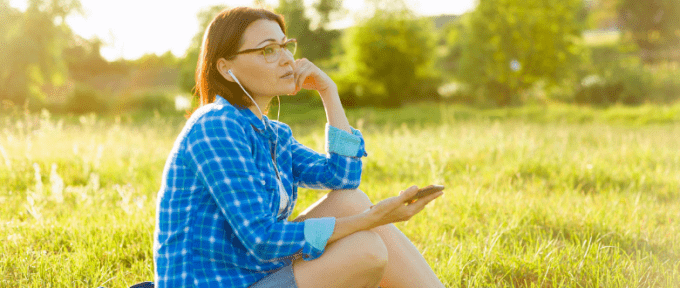 This is an article written by Annabella at 10 Audioz for Disabled Living.
Parenting can be a challenging aspect of life. Nevertheless, parenting kids with special needs can sometimes pose extra challenges. At first, they need to learn about their child's disability. Parents will do a lot of locating, research and access resources and effective treatments. The journey of life is never easy. If you have a child with a disability, you may also face extra physical and emotional demands.
A useful source of knowledge to help you raise a child with a disability is via audiobooks. Here is a list of the best children audiobooks that will help you and your child.
Will My Kid Grow Out of It? A Child Psychologist's Guide to Understanding Worrisome Behaviour (2014)
The audiobook by Bonny J. Forrest provides practical solutions to parents if their child has:
Autism
Schizophrenia
Eating Disorders
Depression
ADHD (Attention Deficit Hyperactivity Disorder)
Dr Forrest in Will My Kid Grow Out of It gives invaluable advice to parents. The advice answers many questions that parents may have about their child's disability. It includes a list of questions that the author suggests parents should ask professionals.
The audiobook links to notable scientific articles, websites, and books. Additionally, the author believes in screening children from a tender age. Through screening, a child will have access to resources. It also provides assurance to anxious parents on how to cope in this scenario.
Being the Other One: Growing Up with a Brother or Sister Who Has Special Needs (2005)
Written by Kate Strohm, the book provocatively tackles how siblings may feel when their brother or sister has a disability. The author grew up with a sibling who had cerebral palsy. Kate Strohm is a health educator as well as a counsellor. She discusses growing up with her sister and some of the challenges that incurred.
The author explores the feelings she felt and provides coping methods for if things become difficult. This is a must-listen audiobook to work out through emotions. The author uses her own experiences alongside the experiences of others who live with disabled children.
Ten Things Every Child with
Autism Wishes You Knew: Updated and Expanded Edition (2012)
The audiobook speaks about the characteristics which shed light about autism in children. The experiences and techniques in the audiobook are very much helpful. However, the most important thing parents should remember is that all children are different.
Parenting can be tough whether your child has a disability or not. The central idea of the audiobook is to help your child progress. Everyone deserves opportunities as well as resources to grow.
The Complete Guide to Creating a Special Needs Life Plan: A Comprehensive Approach Integrating Life, Resource, Financial and Legal Planning to Ensure a Brighter Future for a Person with a Disability (2013)
The name of the audiobook reveals its message to parents. Hal Wright's holistic guide focuses on everything which is needed to raise a child with a disability. The audiobook will teach you several types of planning. It will also give you an insight into legal and financial plans. The author of the book is a notable financial planner and raises a disabled daughter.
If you are interested in finding out more about how to plan your finances for you child, then why not give this audiobook a listen.
The Boy in the Moon: A Father's Journey to Understand His Extraordinary Son
This memoir has been penned down by Canadian Journalist Ian Brown. Brown's son has Cardiofaciocutneous, a genetic syndrome. Cardiofaciocutaneous aka CFC is a rare syndrome due to which Ian devoted his life to understanding the disorder.
The best feature of the memoir is that it is brutally honest. At the same time, the memoir is relatable to many parents with disabled children. Brown's son's condition means that him and his wife devote much of their time to nurture him. Moreover, the author suggests how both he and his wife are the son's greatest advocates.
Overall Thoughts
The audiobooks on this will hopefully make life easier for you and your child. The techniques mentioned in these books are unique in their own ways. However, it is important to consider that children might react differently to professional help from books and audiobooks. Visit 10audioz.com to explore a range of audio books for children.