Connecting People to Research: Why Your Voice Matters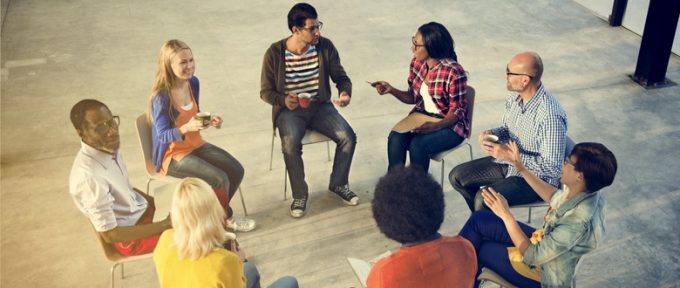 Dr Emily Howlett, Patient Involvement Project Manager, at Manchester University NHS Foundation Trust talks about the importance of connecting people to research.
Imagine you're going to cook someone an omelette. You know they're very hungry, you've worked out the best ingredients to use, the best recipe to follow and the right utensils you need to create a sensational meal. But because you didn't ask the person first what they thought about your idea, you didn't realise they're allergic to eggs.
If you apply that to health research, a researcher who is an expert on the biology of a particular health condition and who's working tirelessly to develop better treatments for patients, may not have a sense of what it feels like to have the condition. They won't know the impact of changing a treatment or how the side-effects might affect everyday life, or what it's like to drive to multiple appointments every week and find a car parking space. By listening to people's real-life experiences of a health condition, to understand what matters to them, researchers can work with people to set the priorities for health research that will benefit everyone.
Our team sets up partnerships between patients and researchers
We run focus groups to give people with an interest in health research the opportunity to explore key questions with the professors and doctors carrying out the research, to make sure it's relevant to patients.
Our work covers a number of different research areas including cancer, lung conditions (COPD, asthma, chronic cough, Aspergillosis), hearing loss and conditions effecting skin, muscles or joints.
We run our focus groups throughout the year and invite different people to each event. If you have experience of any of these conditions and would like to give your views to researchers, we'd love to hear from you.
We will pay for your time
We offer £20 an hour to people coming along to share their experiences, we also cover travel expenses within Greater Manchester, and provide refreshments. You'll get the chance to learn about research and engage in interesting, stimulating discussions. Most importantly you'll have the chance to use your voice to shape local health research.
To help us to match you to a focus group that aligns with your interest and experience, we'll get in touch to find out a bit more about you first. We'll then let you know when an opportunity comes up. If you'd like to sign up to our database or just find out more, please email Emily.howlett@mft.nhs.uk.
This post was written by Dr Emily Howlett, Patient Involvement Project Manager, Public Programmes Team. If you would like to feature on Disabled Living's blog please email: info@disabledliving.co.uk