Why Barcelona Is One of the Best Accessible Travel Destinations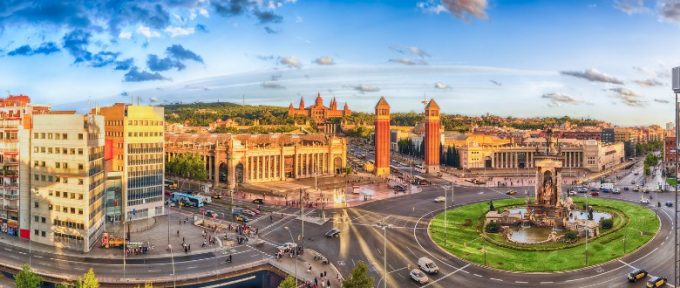 Our latest Story of the Month feature is by Chris Cammiss, Disability Trainer and Advisor at Disabled Living. He tells us about his recent travels to Barcelona.
It's that time of year again – the weather is changing and the clocks have gone back. So we decided to have a city break away to enjoy the last of the autumn heat. We chose Barcelona because Spain has a decent reputation for disabled access. It could still be warm and there are plenty of indoor destinations if the skies were to open!
We were not disappointed in any way
Three days out of four were sunny and hot and only one was partly rainy. Spain lived up to its reputation with great accessibility everywhere. We had each visited Barcelona briefly, but a long time ago so had no useful memories of the city layout. Together we chose a small, quirky hotel which was located close to the old centre. And we loved our fabulous room with all the appropriate facilities.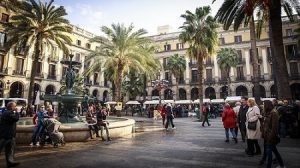 We were only a ten minute walk away from Catalunya Square and the start of Las Ramblas. Both of these are very popular destinations for locals and visitors alike.
"As a wheelchair user, what made a great immediate impression were the excellent surfaces everywhere. All the pavements were level, no evidence of trip hazards from lifting or cracked flagstones, dropped kerbs at every crossing, smooth surfaces everywhere and tactiles where required for those with a visual impairment."
It's no surprise either that bike riding is strongly encouraged here – easy to do and keeps motor traffic down.
Thoughts on the Gothic Quarter
When entering the old area – the Gothic Quarter which forms the ancient centre of the city – the same applies. Roads may be narrow and winding here but still all is step-free. Sometimes there will be a gradient, even steep sometimes. But I never saw a single flight of steps I had to avoid. I did see the occasional cobbled surface here in an old square but there were always flagged paths set into the surface. I thought this was very impressive.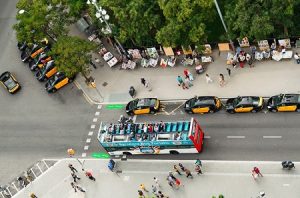 Every bus and taxi was accessible including the shuttle bus to the airport, and every building I wanted to see had level access and/or discreet ramps throughout. Having realised this in the first few hours then we proceeded to relax and planned the course of each day knowing access was not going to be an issue.
So, what to do in just a few days? Presumably we all like to eat and drink, spend some cash on local specialities and visit the historical sites? This is the place to do just that!
The Gothic Quarter particularly had a wealth of ancient buildings – including the medieval Cathedral (with its ramped access), its geese and its candles – fascinating markets and winding streets full of bars and restaurants.
The best highlights from the trip
A wonderful walk along the beach on a perfectly level path alongside the sand
A wander down a tiny street where every other shop seemed to be an artisan chocolate maker
Plates of tapas washed down with rather more local Cava and Rioja than is strictly recommended
A meal in a simple enough looking bistro which was actually set inside an old cinema
Sitting in a bar drinking beer with the locals watching Barcelona thrashing Real Madrid 5 – 1!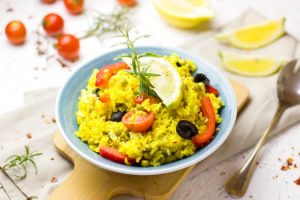 With paella in the restaurant/bar along the street, more patatas bravas than you can shake a stick at, the discovery of an excellent local brandy and churros with hot chocolate in a street cafe; I can safely say we didn't miss much. But don't think it was all excessive consumption, we also found a brilliant, extensive Picasso exhibition just a block away and we made the customary visit to the Gaudi buildings dotted around this beautiful city, including the almost-completed Gaudi Cathedral which is like no other building I have ever seen. There were huge queues here but a quick indication from someone in the information kiosk sent us to a back entrance where we both gained free, instant access! Brilliant!
If you want an exciting weekend away with lots to see and do, knowing the terrain will be really accessible, then you couldn't do much better than a trip to Barcelona.