How to Keep Warm and Healthy This Winter with a Disability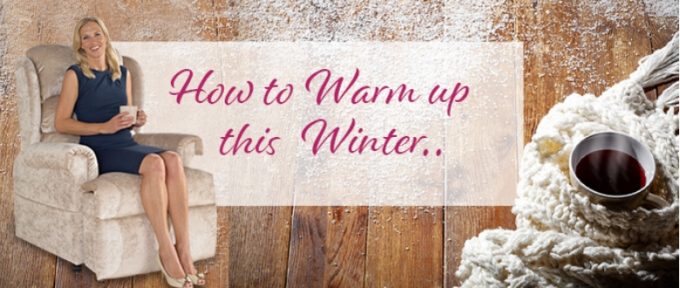 This post has been written by Aimee Knight on behalf of Willowbrook Mobility Direct who feature in our Disabled Living Supplier Directory. If you have a disability, you could be more prone to illness, especially in the winter months. Therefore, it's so important to stay warm and healthy when the colder weather sets in.
Keeping your home warm is paramount in the winter months.
Firstly, it is essential to get your boiler fully serviced before the cold weather sets in. This will ensure that it won't stop working when you need it the most!
Once you are certain that it is in order, it's worth setting your heating to a timer to ensure that your living room will be the perfect temperature all day and that your bedroom will be heated in time for when you go to bed.
If you have limited mobility, we recommend keeping your living room temperature at around 21°, and your bedroom temperature to at least 18°. This will help to prevent common illnesses such as colds.
Have you ever considered the fact that upgrading your living room chair could keep you warmer throughout the winter months?
Riser recliners are the perfect addition to any home for many reasons, particularly during the colder months. Firstly, keeping your feet raised can help to keep you warm. This is because the air is cooler at ground level, and thus the more they're raised, the warmer they will be!
As well as this, most riser recliners, including ones from Willowbrook Mobility are manufactured with the option of an in-built heat and massage system. This is perfect for those who have limited mobility and tend to sit in the same position for long periods. Not only will the heat warm you up, but the massage system can help to improve your circulation too, giving you that extra warmth!
Want to find out more about how our riser recliners can help to keep you warm this winter? Click here to request your free brochure today!
Once you have taken the steps to keep your home warm, it's time to take the steps needed to keep yourself warm too.
Of course, during the winter months, it is important to only leave your home if it's completely necessary and not too cold, particularly if you already suffer from a health condition. If you do have to leave your home, it is important to ensure that you take extra precautions to keep warm.
Layering up your clothing is proven to be much more beneficial than wearing one thick jumper. This is because thin materials such as wool, cotton, and fleece help to maintain body heat. However, getting one layer of clothing on your body can be strenuous if you are a wheelchair or a mobility scooter user. Therefore, we recommend wearing thermal clothing underneath your every-day clothes to preserve your body's heat.
A vast proportion of heat leaves your body through your neck and head, therefore wearing a hat and a scarf is extremely important too. This is a great way to keep warm if you're feeling chilly in the house too!
It is also worth investing in a hot water bottle or an electric blanket to help to keep you cosy in bed. However, you should never use both at the same time – this can cause electrocution!
Not only is it important to stay warm in the winter months, of course, it's important to stay healthy too!
As per any time of the year, it's important to ensure you continue to eat a healthy, balanced diet, particularly in the cold months. One hot meal per day and plenty of hot drinks can help you to keep warm as well!
Immobility can make you more vulnerable to infection, so we recommend that you still exercise as much as you possibly can. Even if this means just getting up to stretch your legs or turning on some music participating in some chair-based exercises to keep your blood flowing.
A form of exercise that is recommended if you have a disability is swimming. Not only is it a great cardiovascular work-out, submerging into water over 30C makes it easier for your blood to circulate too! Your muscles are relaxed, pressure is alleviated from joints and muscles and pain can temporarily be relieved.
Learn more about Willowbrook Mobility Direct in our Supplier Directory.