How This Year's Bluedot Festival Inspired and Entertained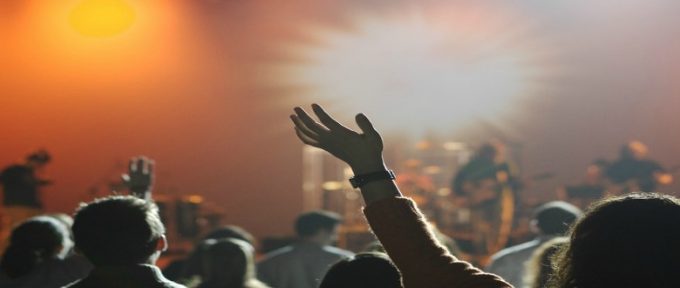 Chris shares his experience at Bluedot festival. It's that time of year again – festival season. Sun, rain, mud, huge crowds – what could be more exciting for a wheelchair user?
Doesn't immediately spring to mind as your best bet – acres of bumpy, tufty grass between car park and arena, maybe rain, sinking up to your axles in mud, no access to toilets, queues everywhere, can't get anywhere near the bar or the burgers and generally getting trampled all the time by hordes of able bods rushing to the front who haven't seen you way down there.
A bit different from the image of sitting in a grassy field without a care in the world, listening to the gorgeous music, watching all your favourite groups! What could possibly go wrong?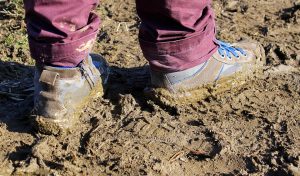 I've been out of touch for too long on this sort of scene – my first festival was Knebworth in the seventies and it really was all about sitting in a field all day. I remember queuing up for early morning entry with some of my fellow revellers, choosing a spot halfway up the hill with a brilliant view and not moving an inch until 2.00 am. the next day! Certainly wouldn't advise that approach now.
Well… worry not. This can all be sorted and a great time is there for the taking
Consider Bluedot – a new festival based around Jodrell Bank. Besides three days of great music there's a slant towards science with all the public facilities at Jodrell available, lots of temporary stuff as well, guest speakers, international links, demonstrations – all themed around us (the Bluedot of earth from space), and all very accessible indeed.
I could only go for one day and I knew who I wanted to see so I purchased my day ticket months ago. A very clear link on the festival website sent me to loads of accessibility info where I could download an email to get me a parking space near to the actual festival entrance and a free companion ticket if needed (I didn't as my companion was unavoidably required elsewhere so I went ahead alone).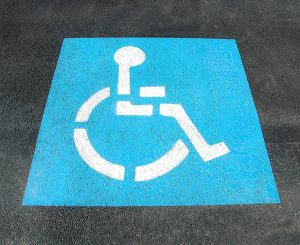 In general, always head for the festival website itself first, don't go to Ticketmaster, Ticketline etc. They will sell tickets to you of course but as soon as you look for accessible tickets or advice on accessibility or similar they will send you to the venue website, so don't waste your time.
So, the big day arrived. On reaching Jodrell Bank, I looked for the specific car park mentioned on the email, found it easily (very well signed) and then saw cars as far as the eye could see! Disaster! Miles to push on the grass! On my own! Oh gee!
But no, on production of my email at the gate I was told to drive straight to the front where plenty of space was still being kept available next to the festival entrance. Every steward knew what to do.
After a quick push to the entrance where my ticket was checked I was told to go the access reception tent to get a wrist band which would allow me access to the viewing platform and to the portable but accessible toilets. Wow!
Whilst queuing at the access reception I then noticed lots of signage:
Did I want accessible camping? (died and gone to heaven – what consideration, and a first for me)
Did I want a quiet area for camping? (not really – but could work for some)
Did I want any help with hearing loops? (Maybe afterwards!)
Did I want viewing platform access? (Oh yes – bring it on!)
Did I need to know where the accessible toilets were located? (Absolutely!)
Did I want advice on types of food available, gluten free, vegan, vegetarian? (not my bag but I know it goes on)
So now I can expect consideration over appropriate parking, a dedicated viewing platform, accessible toilets, low counters at the food and drink outlets – the list goes on and on.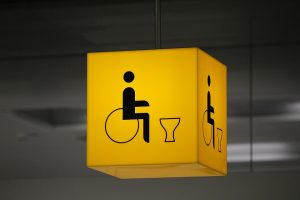 Having relaxed, I wandered around looking at what was on offer. Hard, smooth grass and proper tarmacked paths made progress easy and good site planning meant you always seemed to have space. There was so much food and so many events. Eventually, I settled for a steak wrap and a coffee before wandering across to the viewing platform. There was plenty of help available if needed.
There were accessible toilets behind the viewing platform itself so I chose my spot and settled in. Absolutely brilliant!
Regular festival goers tell me I can find all these things around the country, and hearing impaired discos, silent discos, sensory discos… It's all becoming mainstream now so don't hold back.
Bluedot was also very family friendly so the vibe was tremendous. Wandering around all day nobody gave me a second look. If I stopped somewhere passers by would occasionally ask if I needed help but not intrusively. It all felt relaxed and comfortable. I never felt isolated or out of place. Lots of staff and volunteers were available to help everyone, but no-one in your face.
Next year I think I'll just have to do the accessible camping – I owe it to myself!
So, give it a try, it's not all Glastonbury and the mud, what have you got to lose? If you spot a festival you fancy, go straight to their website and look for anything to do with access – a link, direct info, an email address, a phone number and follow it up. You owe it to yourself!
Would you like to share your experience of an accessible festival with us? Get in touch by sending an email to: info@disabledliving.co.uk for the chance to feature on Disabled Living's blog.