A Young Boy Named Jacob with Autism and His Support Dog Minta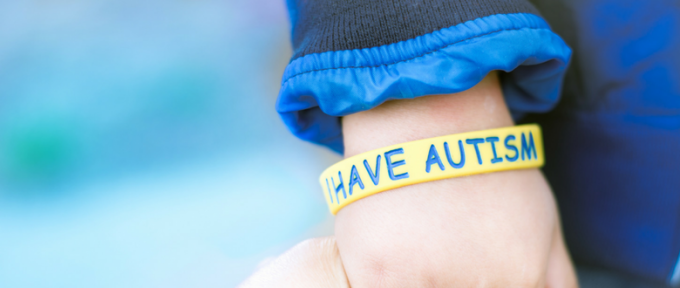 Jacob is 8 years old and suffers from severe autism. This means that Jacob struggles with expressing himself and communicating with others. His mother described the moment that Minta entered their lives and she immediately saw a change in Jacob.
Support dog Minta was first introduced to the family in 2013, before then Susan, Jacob's mother, says Jacob was a lonely boy who had no friends. She described him as isolated and lonely which was heartbreaking for her to see.
Jacob's everyday life was a struggle, he would become upset even going to the shops.
When Minta was introduced to Jacob his life changed forever. The stress that used to come with his everyday tasks are reduced. His mother describes that when they need to do something she just explains to Jacob that Minta wants to do it too and he does not become stressed at all. He will now happily chat to strangers which would have been impossible before because he is proud of Minta.
Susan is so proud of Jacob now, she describes the difference in him as phenomenal and incredible and we agree! Life before Minta saw Jacob wanting to become invisible and now he is just growing in confidence. Autism Assistance Dogs are training to provide safety and to help facilitate a increasingly independent and socially inclusive life for both the child with autism and their family. Just like in Jacob's case a support dog can provide comfort and reassurance like nothing else can.
Support dogs is a charity that provides help with everyday tasks and mobility for people with physical disabilities, give advance warning of seizures for people with epilepsy and provide safety and support for children with autism and their families.
Support dogs autism assistance programme can be life changing for both the child and their whole family. The dogs are specially trained to increase the child's quality of life. The clients of Support Dogs are often children who are unable to communicate or express their feelings in a way that is understood by others and have little sense of danger including the consequences of their actions. Around 1 in 100 children in the UK are diagnosed with Autism. Support Dogs are a brilliant charity that provides excellent respite for the child and the family too.
If you want to find out more information on Support Dogs, please visit their website.
Written by Amy Rowland.