Story of the Month Feature: Ben Andrews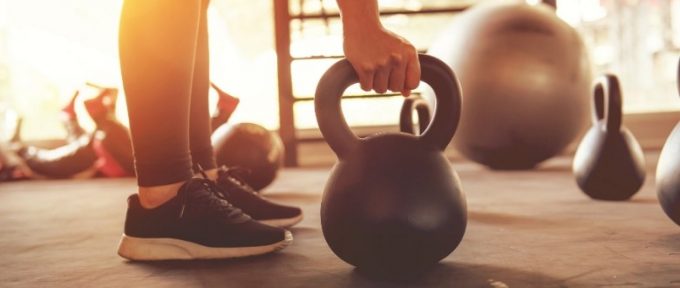 This Story of the Month is dedicated to Ben Andrews from Empower You. The vision of the programme is to revolutionise the health and leisure industry and make it a much more inclusive place for disabled people. Ben understands the barriers that disabled people face when trying to exercise. And Ben wants to support disabled people to knock down these barriers and teach them how they can have an active lifestyle as possible. 
Ben's background
Ben has a strong level of experience in the industry. Not only has he gained a 1st class qualification at University of Salford in Exercise and Health Sciences but he's built up many years of experience working with disabled people. He believes that:
Everyone can profit from the many benefits of that an active lifestyle can offer.
His supportive work has been recognised by NHS Salford Clinical Commissioning Group. This has helped Ben to gain a greater understanding of lifestyle goals that disabled people want to achieve in an exercise environment.
Success stories
Below are two examples of success stories from those who have used the services at Empower You with Ben.
Katie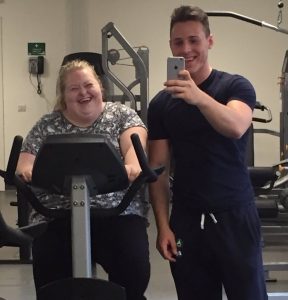 Through the Empower You programme Katie has lost weight as well as improving her lung capacity, something that is much lower in people with Down Syndrome. Katie is now regularly attending her dancing and drama as well as another gym group, which is made up of her newly found friends. Katie now has a much busier social life and is becoming more independent through it.
Craig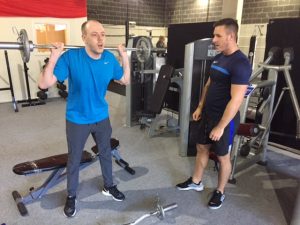 Craig has Retinitis Pigmentosa, which has resulted in near enough complete blindness.
Our initial consultation identified Craig's goals were to become fitter, gain muscle and get out of the house more.
My programme incorporated big lifts such as presses, squats and dead lifts, focusing on the higher rep ranges to optimise muscle growth and keeping the sessions as high tempo as possible with short rest periods. These lifts are difficult to perfect as anybody who trains will know, doing that with no vision is even harder, yet Craig has progressed in both technique and workload week in week out. Craig is now seeing a noticeable difference in his size, filling out clothes, which used to be baggy as well as strength, specifically in his legs.
---
Ben's personal training offers specialist programming, lifestyle support, regular reviews, and customised. If you know someone who would benefit from this programme, contact Ben today via Twitter.
If you would like to feature your story please contact Disabled Living.