Advice from Paralympian Sophia Warner: Motivate Your Child Through Sport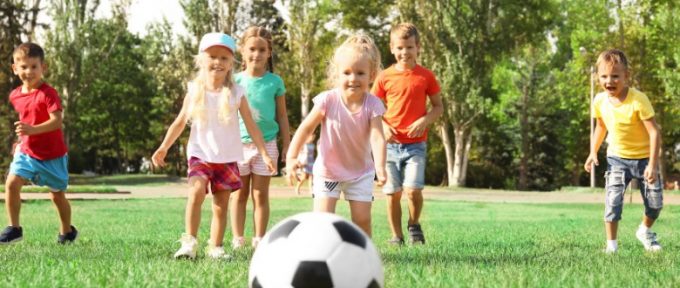 This post has been written by Jennifer Grey on behalf of Paralympian, Sophia Warner.
Taking your child through the challenges of a cerebral palsy diagnosis can be a difficult process. For many parents, cerebral palsy is something they only become aware of when their child is diagnosed with the lifelong condition.
But, with 1 in every 400 babies in the UK being born with some type of cerebral palsy, it's not as uncommon as it might seem. And, as more and more people share their stories of living with the condition, it becomes easier to find the information, help and support that can be invaluable for anyone dealing with a cerebral palsy diagnosis.
One such person is Sophia Warner, a Paralympian with cerebral palsy who won Silver at the 2011 IPC Athletics World Championships. Sophia began racing at the age of 19 and has since forged an incredibly successful career in athletics. In 2019, she received the British Empire Medal for voluntary service to disability sports. She's a great example of how anyone – regardless of their condition – can excel in sports.
We asked Sophia Warner to share with us some tips and advice for helping children with cerebral palsy (and similar conditions) find motivation through sports. Here are her top four tips for embracing sports:
Disability has no limits
Sophia swears by the benefits of sport, not only for improving her fitness, but also for allowing her to have a better quality of life overall. Not to mention the massive benefits to her mental health that go hand-in-hand with the improvements in her physical health (particularly as exercise helps keep her cerebral palsy symptoms at bay).
As you look for ways to motivate your child through sport, however, Sophia recommends taking it slow and exploring as many options as possible. Try lots of different things, in order to find the sport or activity that best suits your child's ability and interests.
"It's all about finding something that your child wants to do every day, and then supporting them through it," says Sophia.
Your confidence will come to you
When it comes to introducing your child to sport, "it's important to get over the initial barriers which are usually lack of confidence and motivation," says Sophia, adding that "people with disabilities tend to be the ones who see the greatest benefits from exercise."
So, if your child is feeling nervous or self-conscious before starting a sport, try to be a source of gentle encouragement. Hopefully, as they gain a better understanding of their bodies and which sports work best for them, they'll gain confidence as well.
Whatever your favourite sport, add swimming to the list
Sophia says that, while it's important to explore the sports that you enjoy doing, swimming is one she absolutely recommends for all children with cerebral palsy.
"From my experience," she says, "swimming complements other sports and I know that I benefited from swimming sessions alongside my training." To start off with, find a warm indoor pool and a swimming instructor with experience instructing children who have cerebral palsy.
Choose a team sport to meet like-minded people
One of the great benefits of sport is the boost of happy endorphins that exercise releases. But, Sophia reckons there's more to it. "We all know that being active is great for your physical health, but it can also boost your happiness by enhancing your social life." If they're willing and ready, take your child to group sports to help them mingle with other children like them.
As you adjust to your 'new normal' with your child, it can be useful, encouraging and empowering to read stories like Sophia's. Read her full story in the Cerebral Palsy Advice for Parents hub, which also includes resources and information on other areas of life after a cerebral palsy diagnosis.