Providing Freedom and Independence this Summer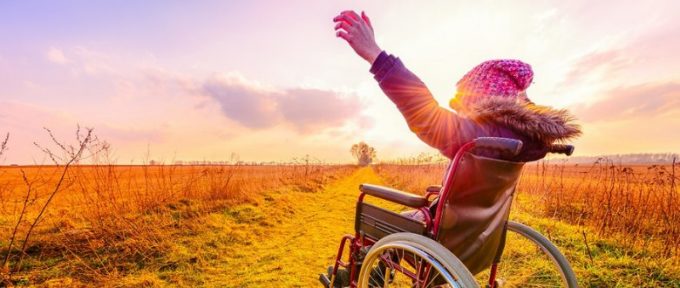 This post has been written by Katie O'Thy, Digital Marketing Assistant at Pro Rider Mobility, who are listed in our Supplier Directory.
If you or a family member have a disability which means having to use a mobility scooter then you will know how difficult it can be to get out and about during the cold, wet, winter months.
Fortunately enough we have now said goodbye to winter and hello to spring, we're more than ready to welcome some sunshine and the days being lighter for longer. With the change in season comes a change in possibilities for those who use a wheelchair or mobility scooter.
The spring and summer days allows those who are disabled to access more opportunities and not be restricted by the confines of the house – day in, day out.
A mobility scooter can give freedom and independence to those who want it the most, from being able to go to the local supermarket to do some shopping, taking their fluffy companion for a walk or even being able to go for a day out with the family.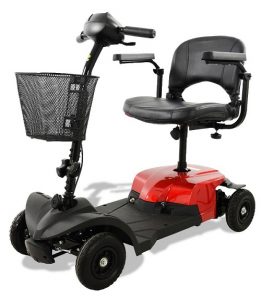 There are a variety of mobility scooters available to cater and meet everyone's needs, from a light, foldable scooter which is easy to store and place, to pavement and road scooters which are available in different speeds and sizes.
A foldable mobility scooter is a great choice for the upcoming summer months, it doesn't limit you to where you can go and what you can do because with the easy to fold option it only takes a minute to fold the scooter up, pack it in the car and head out with the family for a fun filled day. We're sure this is something that the whole family will love, being able to spend time with all of their loved ones and not feeling as if anybody is left out due to their disability.
Summer Scooter Safety
While thinking about how the warmer weather makes for a more pleasant day out, now is a good time to mention how the roads and pavements will be much safer compared to winter.
During the colder months we find it to be a lot wetter and potentially icy outside, causing accidents to all people of all ages. These conditions however, put our elderly or disabled family members at more risk so it's no wonder that staying in during winter can seem like a better and of course, safer option.
With the sun now beginning to shine and the rain not making as many appearances, the pavements are dry, accessible and most importantly safe for mobility scooter users; there is no risk of slipping on ice or getting soaked!
We know that independence to someone with a disability is massively important and that's why we aim to help with providing as much increased independence as possible along with making sure awareness of safety is paramount; not just in the summer months but all year round.
By opting for a mobility scooter you're guaranteeing yourself a much more positive future, no longer being stuck and having to rely on others, no more worried family members fearing you might injure yourself on your feet. Operating a mobility scooter it is so straightforward; it can be gotten to grips with in no time, and with further support always available, it really is worth making this investment to an improved and more fulfilled lifestyle!
For more information please visit: www.proridermobility.com
If you would like to submit a blog post to Disabled Living please send an email to: info@disabledliving.co.uk