Disabled TV Characters Played by Disabled Actors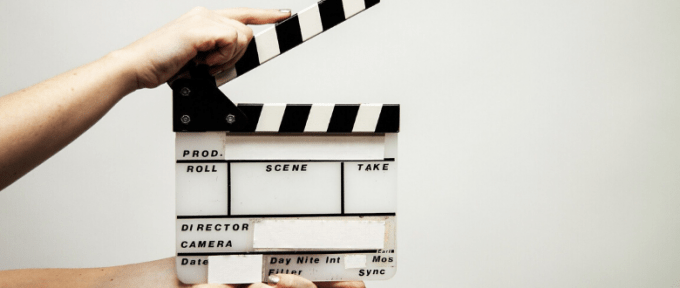 Diversity is something that should be celebrated, and we think it's great to see that characters on TV and in film are becoming more and more inclusive. This includes portraying those with disabilities and minority communities. Although representation of people with disabilities in television is still only estimated at around 2.5%, this is something which we hope will increase in the coming years.
However, it can still be difficult to find a TV show or film that has accurate representations of disabilities. It is even more difficult to find a TV show or film that has an actor who actually has the disability they are portraying. It is estimated that approximately 95% of disabled characters on our screens don't have a disability in real life, which could be perceived as an issue. Having said this, we thought it is worth celebrating the actors who have disabilities both on-screen and off-screen. Read on to discover just some of the disabled actors who play disabled characters on TV.
Walter White Jr. – Breaking Bad
This character is played by RJ Mitte who has cerebral palsy. In the series, he plays Walter White Jr. who also has CP. Mitte wanted to find acting opportunities where his disability would serve to educate viewers and increase awareness. Now a celebrity ambassador for United cerebral palsy, Mitte is proof that we need more actors with disabilities on the screen to help raise awareness of disabilities.
Izzy Armstrong – Coronation Street
Cherylee Houston plays the character of Izzy Armstrong on Coronation Street and both are wheelchair users. Houston has used a wheelchair from the age of 23 when she was diagnosed with a rare connective tissue disorder called Ehlers-Danlos Syndrome. Although her disability was not the focus of her character, her story-lines did tackle two important disability-related issues. Izzy Armstrong showed viewers what it was like to live with chronic pain and the logistical problems of being a disabled prisoner. Since Coronation Street, Cherylee has continued to raise awareness of disabilities. Currently, she is currently involved in a great social media campaign called #TakingtheDis. The campaign involves highlighting places in the UK that are not accessible for wheelchair users.
Becky Jackson – Glee
Becky Jackson, played by Lauren Potter, has Down's syndrome. In Glee, her character is the school's head cheerleader. The sassy character is brilliantly played, showing complexities, dating boys and adjusting to college. It is also proof that her disability doesn't stop her from reaching her goals. Becky's disability is rarely spoken about during the series, making Glee a great example of including a disabled character that isn't defined by their disability.
Mr. Wrench – Fargo
In the first season of Fargo, Russell Harvard plays the intimidating deaf hitman, Mr. Wrench. In his season, Harvard was able to communicate to his accomplice via sign language. This allowed viewers to gain some insight into using sign language. When asked about it, Harvard stated how being deaf doesn't define this character. This is definitely a step in the right direction since Fargo portrays another way of communicating, showing how individuals use sign language. The crime-drama series has received 'universal acclaim' and has won 51 award nominations.
Sally Harper – Call the Midwife
Sarah Gorder, who plays Sally Harper in Call the Midwife, is a professional actress, dancer and model with Down's syndrome. During the series, Sally has an on-screen relationship with Jacob Milligan (played by Colin Young) who has CP. Gorder states that her aim is to play roles where people see her as a woman and performer first rather than focusing on her Down's syndrome – which 'Call the Midwife' does brilliantly.
Although studies show that many of the actors playing disabled characters on our screens do not have disabilities themselves, the portrayal of disabled characters still points in the right direction through increasing diversity. This may give viewers a chance to gain a deeper understanding of what it means to have a particular disability.
In the future, we hope to see more actors with disabilities portraying characters with disabilities on our screens.
If you have a disability and would like free impartial information or advice about something, then please contact Disabled Living.