The Rise of Adaptive and Accessible Skiing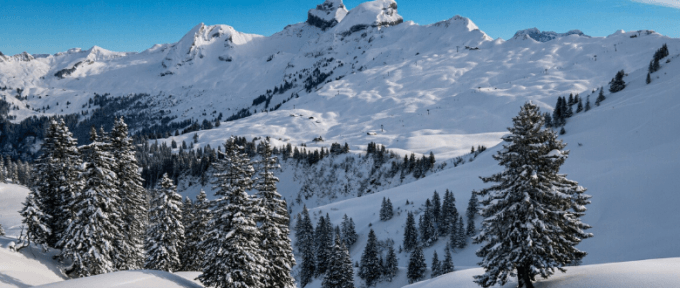 This is a guest blog post written by Staysure Travel Insurance. In this blog, they outline how technological advances are helping skiing to become a more accessible sport and what to consider if you want to go skiing with a disability.
Skiing alongside snowboarding has been one of the top sport choices for anyone thinking to head to the mountains for a winter retreat. Originally, the fast-paced sport was a means of transportation in the mountainous areas in the Nordics with most of the evidence pointing to both ancient and modern origins stemming from Norway.
While, it likely turned into a sport a little earlier, alpine skiing was introduced in 1936 (Olympics) and flourished as a leisurely activity after the second world war, when technology and transportation improved, so that the Alps became more accessible to non-locals.
It would not be a surprise for most people to expect this sport to be somewhat inaccessible. Afterall, YouTube has countless videos of snowboards and skiers performing insane flips or reaching unruly speeds, which may in part, provide an inaccurate and unrealistic picture of an 'extreme' sport for anyone new to it. However, this isn't the case at all. The sport isn't inaccessible to people who may have, as an example, reduced lower-limb strength.
How Has Skiing Become More Accessible?
Winter sports have progressively become more accessible and inclusive to a wide variety of people. Alongside advances in technology, ski resorts have started to realise that people should be able to go to a ski resort with their family and friends and enjoy the mountain experience without anyone feeling left out from the action due to a disability or condition.
If you are for example, a wheelchair user looking for ski trip, one of the first port of calls is to look for resorts offering adaptive ski equipment. These could come in the form of seated dual skis, which looks rather like an advanced, lever-operated sled or a piloted version. This is helpful if the user has limited strength and stamina. In the piloted version, either a ski guide or a more experienced member of your troupe could 'drive' you with the rest of the group.
This is just one of the examples of the things you could find. For anyone who can use regular skis, you can find support in the guise of stabilisers, which effectively provide balance and stability as well as helping someone turn more effectively. This would be particularly useful for an amputee with a missing lower limb or someone who requires more support. This could be suitable if the skier has had recent surgery or come out of intensive cancer treatment. The type of adaptive ski equipment used will ultimately vary from individual to individual, this will often be dependent on a condition or disability someone may have and the level of ease for the user.
Accessible Resorts
Modern resorts, especially many of the French and Swiss resorts have had many pushes to make skiing more accessible and inclusive and will have the facilities (e.g. disabled or accessible toilets), equipment and specialised instruction to match many individual needs. Therefore, a beginner will be able to find an instructor with expertise in a specific type of equipment so that they feel more comfortable when trying it out for the first time. In fact, many ski schools have instructors that teach in sign for those who are deaf/hard of hearing or provide ski guides who can accompany those who have limited or no vision and other instances where someone may need to the extra support.
Just getting in touch with one of the resorts, will provide you with all the information you need to go for that winter retreat. If you are struggling to know where to start, you could try this accessible resorts guide to whittle down the resort options and find something that looks more appealing. Hopefully, this little summary of adaptive skiing will give you the confidence to take a plunge and go skiing this winter.
Find out more about Staysure on Disabled Living's Supplier Directory here: https://supplierdirectory.disabledliving.co.uk/winter-sports-accessible-resort-guide-staysure/