Is Sport Really So Important?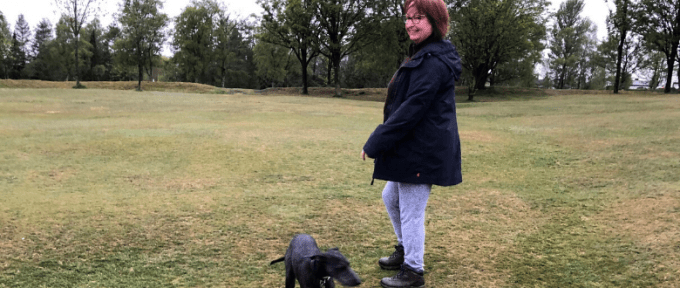 Deborah Bell, Enablement Manager at Disabled Living talks about the importance of sport and how it can help you to stay active during the Covid-19 lockdown.
Yes, sport really is so important because it can develop from exercise! Having been in lockdown for the last few weeks, with one of the few reasons we can venture out, being for exercise, Deborah Bell, Disabled Living's Enablement Team Manager, has reflected on her involvement in sport as a child, and that of her now adult children.
Sports England's Active Lives Research
According to Sports England, Active Lives Children and Young People provides a world-leading approach to gathering data on how children engage with sport and physical activity. The aim is to enable "children and young people to feel more motivated, confident and able to get active".
I thought about my attitude towards sport as a child, my bike was my life, every day in the holidays and after school I could be found freewheeling down the steepest hill I could find, with the scars to prove it. I wasn't very competitive at school although I was on the hockey team as I was a fast runner.
As an adult running was my choice of sport, I could lose myself for hours running miles around the town I lived in. It all stopped when I developed an injury as a direct result of my running. I now do no sport and am feeling the consequences. But enough about me. How would I have felt as a child if I couldn't ride my bike because there wasn't one adapted for my disability?
There is an abundance of research proving the various benefits of sport on physical, and emotional health, social value and economic benefits. See the Sports England Active Lives survey: https://www.sportengland.org/research/active-lives-survey/active-lives-children-and-young-people/
What I am interested in is how we can help to motivate children who are disabled to become more active, it needn't be a classical sport, it could be gardening or playing outside in the garden. Disabled children often have additional challenges when it comes to things the rest of us take for granted and whilst the range of disability sports has improved massively it can still prove difficult if you have a physical or psychological disability to find the right activity for you.
How Can We Encourage Our Children to Get Involved With Others Playing Sport?
We can involve them in what we are doing. We did things as a family so they could learn what motivated us, if we were going somewhere, we talked about it, we read about it. We invited friends so the kids were with their peers.
When my children were young, I tended to lean towards the things I was interested in, I remember the moans as I made them walk up Ben Nevis one summer. It is only now they are grown up that I hear the pride in their voices if they are talking about it.
I don't think it matters particularly what your children are interested in doing, it may not be what you are interested in, but we should encourage and support them as much as possible. I wanted both my children to choose what they wanted to do. My son showed an interest in rugby as a young lad so I rang the local club and duly turned up on a cold Sunday morning so he could run about an extremely muddy field with lads just like him. It caused much amusement for the parents that they were all more interested in the ladybirds under a log at one end of the field than they were in the rugby ball, but hey ho.
My son likes routines, A LOT so we turned up come rain or shine for the next 7 years, we went in convoy to play neighbouring teams and ate enough bacon butties to feed an army. My son hardly ever touched the ball but that didn't matter, to him or to me. I encouraged him every game.  He kept all his teeth intact and more importantly built a group of friends he still has today. The teamwork and camaraderie did wonders for his self-confidence, having to stand up for himself in a group of peers was immensely influential  to him becoming a rounded confident adult. He developed a habit of wanting to be fit, now he goes to the gym and boxes, (his teeth are yet again in danger).
My daughter watched a lot of rugby games, kudos to her for putting up with the rain and snow every week, she was more interested in music than sport but the habits of the family and our attitude to being healthy has impacted on her keep fit routines as an adult, she goes walking , sometimes in the hills and sometimes around the shops  but she is very active.
A number of Disabled Living's blogs have concentrated in young disabled people who have overcome whatever challenges they have faced to do a sport they love. You may find a tip on how to motivate your child (or yourself). Sports activities and companies who exhibit at our Kidz to Adultz exhibitions have some great ideas and solutions for you to help your child become involved in sport.
Have a look at the sensory section of our Supplier Directory for companies who provide toys and outside play equipment. The charities on our Supplier Directory can link you up to organisations in your area who can support you and your child with sport.
Good luck in your endeavours to introducing sport to your family life, no matter how small it will only be a good thing.
Get in Touch with Disabled Living
Our helpline is open if you need to contact us on 0161 214 4590 or email: info@disabledliving.co.uk. You can also join our #DisabledLivingAgainstCorona campaign on Facebook and Twitter.