What Have We Learnt from Our Community Curation Training?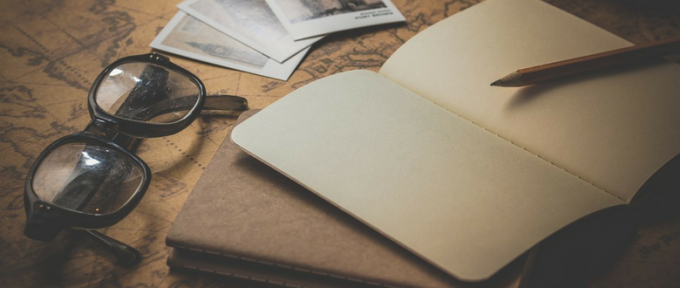 As many of you will already know, Disabled Living are celebrating 120 years of providing services. As part of our Heritage Lottery Funded project, Disabled Living has received training in different areas. An interesting section has included two community curation sessions delivered by Catherine O'Donnell from the People's History Museum.
We understand the importance of the planning process in our Donkeys To Innovators project. We have learnt many things including the Ekarv text style for an exhibition along with guidelines for handling objects. We had the opportunity to fill out a document for our archive material, which lists key information such as: object name, type, condition, creator etc. Learning about Ekarv writing was very interesting. It sounds easy enough to do but there's more to it than you think.
Ekarv writing style
Imagine you're writing a paragraph of text – with Ekarv you need to ensure that the lines of the sentences aren't too long. It's important to get your sentences straight to the point and include the key points.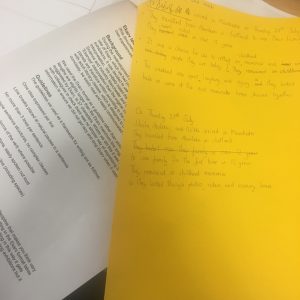 I was advised that I took quite a journalistic approach to my wording at first. But once I repeated the writing with Catherine's advice, she said that I created a good example. It actually felt like I was writing a piece of poetry due to the strict amount of points per line. – Natasha, Marketing Coordinator & Content Writer for Disabled Living
The People's History Museum advises the following:
One idea expressed per line
Line breaks placed at natural pauses in a sentence
No more than 3 lines per sentence
Simple sentence structures, no complex clauses
Use active forms of the verb where possible
Conversational rhythms, easily spoken out loud
Maximum 52 characters per line (including spaces)
Maximum 8 lines per paragraph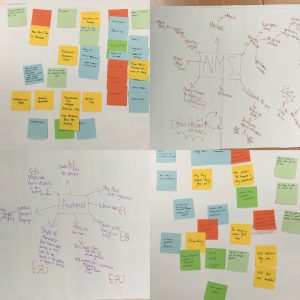 Themes and timelines
We also created several mind maps in order to have an insight of the possible themes that could run through our project. With Catherine's training techniques we were able to see the many ideas that can stem out from one theme alone. It was also useful to put these into a timeline of dates as well as arranging them thematically. This put us to the test of remembering key dates in our heritage!
Catherine's main message to us:
Less is more and editing is key! Clarity and consistency is also key. Think about how you're going to write dates and numbers.
It's essential for us to pick out the events and memories that people will be able to reflect on the most. We would like people to identify and perhaps familiarise themselves with our services.
We now know the importance of getting people to try out the exhibition before it's live. For example, having people of different heights look at the area where our exhibition will be presented. And of course, thinking about different disabilities and the best positioning to accommodate this. Seeing examples of other exhibitions has made us realise that we need to consider colours, fonts, and sizes to ensure these are readable by all of our audience. Relating to our key audience throughout the exhibiting is what it's all about.
Thank you to Catherine O'Donnell for your wonderful training. It's been very insightful and we can't wait to move things further.
Would you like to be part of our Donkeys To Innovators project? See more information here.