New Compact WashPod Model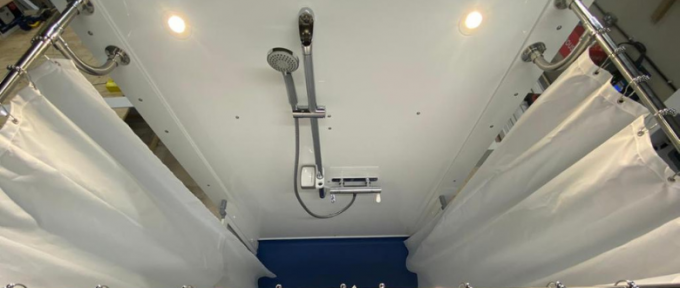 This is a blog by WashPod, A Solution for Dignity Access for Disabled Living.
The new Compact WashPod is the smallest in the range of plug 'n play, temporary disabled wetrooms and it is designed for the most limited spaces.
The Compact WashPod will be the answer for many people needing at-home disabled bathing where space is at a premium, a wheelchair is not needed and carer access is not always necessary
Benefits include:
Absolute minimum space required – 1.5m L x 1.2m W x 1.6m H plus ramp
Versatile and quick to install (half a day)
Plug and play—no need for existing plumbing connections
A good option for the Disabled Facilities Grant
Bi-fold doors allow carer access from outside if needed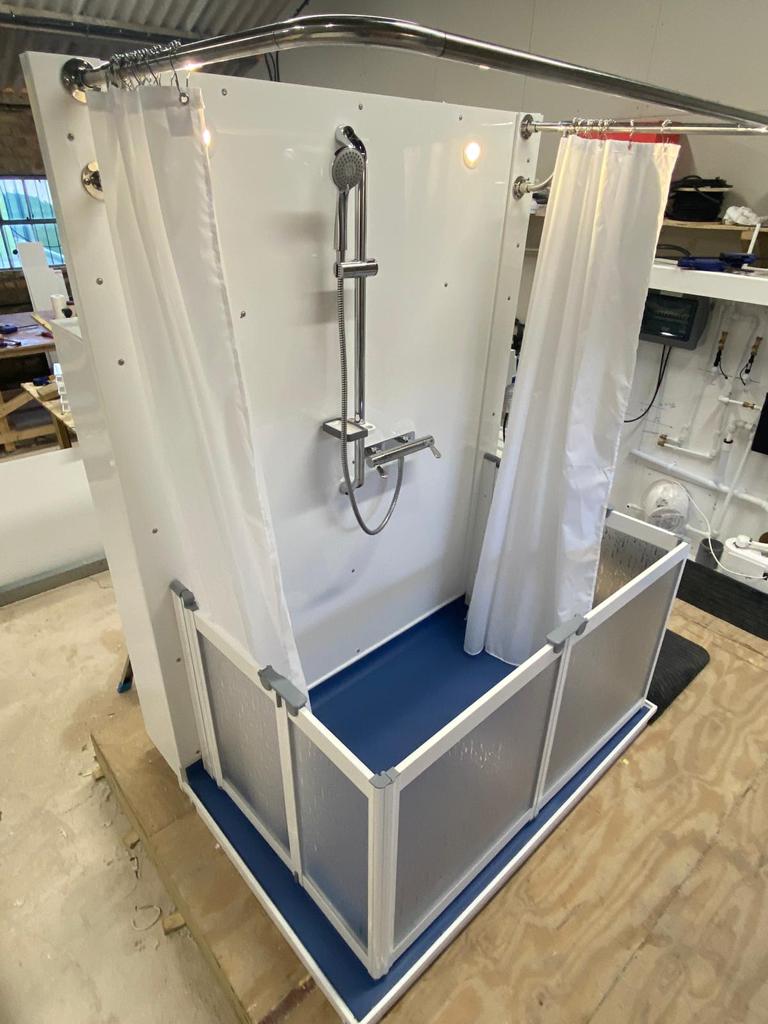 About WashPod
If access to the bathroom is now difficult, the WashPod range of disabled washrooms offer the perfect interim solution saving the option of prolonged hospital care or an early move to an expensive care home. There is nothing like it on the market. They can be rented and installed in 1 – 2 days.
In addition to the Compact, there is a standard External WashPod, which can be installed in the garden or on a patio and three other internal models – the Standard, the Mini and the Micro – which can be erected in a spare reception room, garage, bedroom corner or even in an existing bathroom.
Additional applications are numerous from Housing Associations and Local Authorities who may wish to buy them and lease them out to residents as needed, or hospitals during building works, and commercial enterprises wishing to provide accessible washrooms.
The WashPods are plug 'n play and fully fitted to comply with the highest specification of part M of the building regulations. They have been devised by architects who specialise in the designing for disability and endorsed by occupational therapists and case managers.
For more information, please contact Joanna Sale, Marketing, on 07717 425694 or email joannasale@cowan-architects.co.uk