Nilaqua – an Eco Revolution Is Bathing!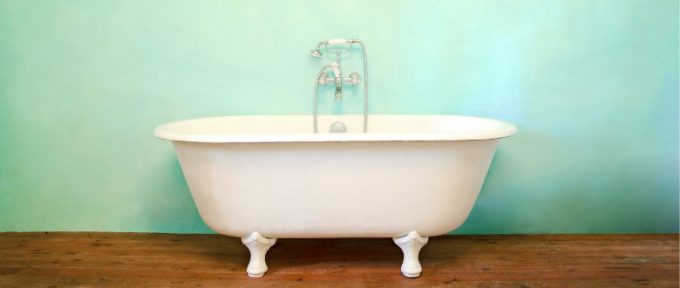 Do you find it difficult to bath? Do you know someone who has dementia or sensory issues and struggle with bathing? Or they would like to remain in their home with palliative care? Nilaqua is a wonderful range of waterless shampoos and body washes that uses "towel off" technology to clean you thoroughly and easily without additional water or rinsing.
This is NOT a dry shampoo or alcohol gel, but a kind and gentle water based solution that easily removes dirt, sweat and odours. It is used daily in the NHS. Even NASA use this method!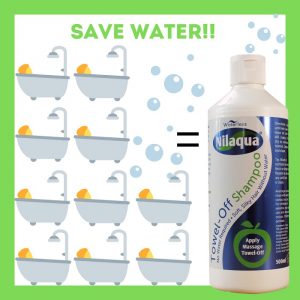 So why would you consider trying Nilaqua?
Apart from ease of availability in the likes of Boots, most mobility stores and online, Nilaqua has years of testimonials and is quality assured. The reason it is so popular not only shows the brilliant way in which it works but also promotes dignity and independence while reducing manual handling risks.
Nilaqua is made in the UK and is an easy alternative for the eco conscious, who worry about disposing of wipes etc.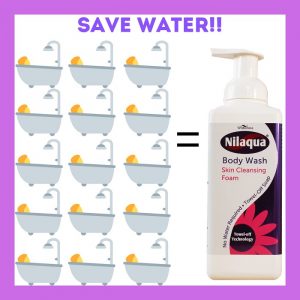 As a multiuse item the 200ml and 500ml bottles provide multiple washes from one bottle. This can save thousands of litres of drinking water per annum. This is essential in our "water short" climate where only 3% of the world's water is naturally drinkable. –https://www.nilaqua.co.uk/how-can-i-save-water/
Nilaqua is made from 25% recycled plastic and further recyclable.
It's a water based product with no paraffin or aerosols
It is vegan friendly endorsed and cruelty free, supporting charities such as Greyhound Rescue Wales
Does not require the need of wipes
Nilaqua reduces carbon miles and supports local businesses
After exhibiting at the Kidz to Adultz exhibition this month we are offering readers an exclusive 25% off purchases if they would like to try for themselves! Just visit www.nilaqua.co.uk and enter K2A2019 in the coupon box. This offer expires on 31st August 2019.
This post has been written by Jess Efford on behalf of Nilaqua, who are listed on our Supplier Directory.