University Doesn't Have to be a Challenge…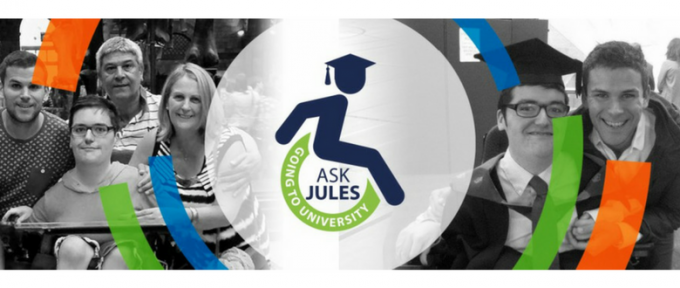 The following is a guest blog by AskJules, who are exhibiting at our Kidz to Adultz Middle event this year in March. This blog post will discover facts that you may not have known about AskJules along with their advice for those with a disability who are starting a new term at university.  
Whilst the excitement of Freshers' Week may help to suppress the anxieties of living independently for the first time, as the party dies down and reality kicks in – the stresses of university life can also begin to sink in.
But there's no need to panic, help is at hand. Chris Benoit-Pool, co-founder of AskJules, offers some guidance and advice on adapting to these changes and the key decisions which can make the difference in ensuring a successful university experience.
AskJules is a family business, created in 2008 when Chris's mother Julie Pool helped his younger brother Oliver, who suffers from Spinal Muscular Atrophy, to leave home and go to University. With Julie's support Oliver has achieved true independence and enjoyed the full student experience. He lived independently in a lively student area of Manchester and employed his own team of PAs, who provided his 24/7 care and student support. He has recently started a PHD in London, where he lives with his girlfriend and two children.
To view the full post please visit our Kidz Exhibitions blog.