Accessible Christmas Gift Guide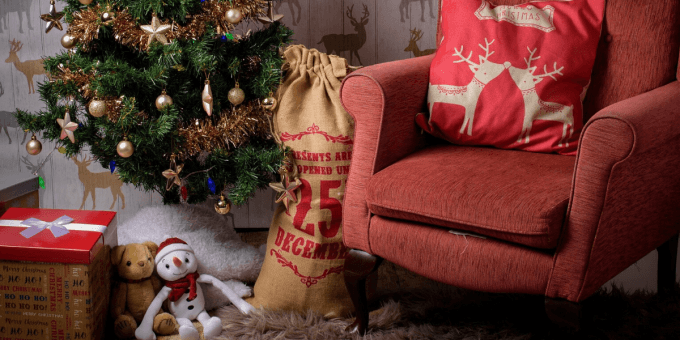 Are you looking for last minute Christmas gifts? Then look no further. Our accessible Christmas gift guide has a range of fun and useful products, making them the perfect stocking filler or main gift for your loved one. Whether you are looking for an easy-to-read pack of playing cards or a fun sensory item, we have compiled a list of some of our favourite Christmas gift ideas.
Large Print Playing Cards Bridge Set
This set contains red and blue backed Large Print Playing Cards. The large print means that they are easy to read, making them great for those with visual impairments. Despite the large print, the cards remain normal playing card size. These are ideal for a game of bridge around Christmas!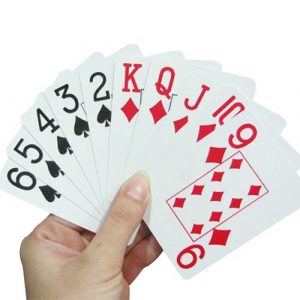 Price: £1.50
High Vision LED Table Lamp
This High Vision LED Table Lamp is sleek, elegant and contemporary. It's fitted with a long life, energy saving bulb that lasts up to 15,000 hours. The lamp itself generates over 400 lumens of light with a colour temperature that's equal to that of noon daylight. This helps to boost concentration and minimise the risk of eyestrain and headaches. It comes with an adjustable goose-neck and a three-stage dimmer with touch control. This is a great gift for a book worm or someone that requires extra lighting!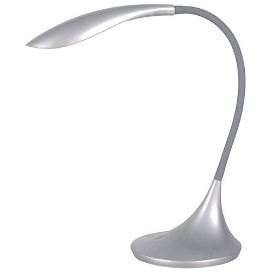 Price: £29.89
Ring Pen
This ergonomic Ring Pen not only looks great, but is ideal for adults who suffer from Arthritis, Carpal Tunnel Syndrome, Repetitive Stress Syndrome, or anyone that needs to alleviate pressure from holding a pen. The pen provides rigid support to the index finger, which greatly reduces stress on the fingers and wrist. It is available in three sizes and can be used with almost any type of pencil, pen or paint brush. This is the perfect stocking filler for the creatives amongst you!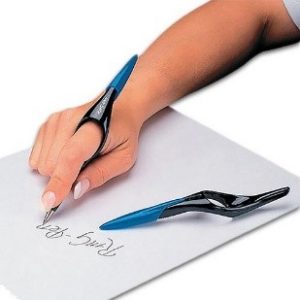 Price: £16.31
The Nature Sounds Pyramid
The Nature Sounds Pyramid provides a relaxing environment through producing a variety of colours. It is perfect for those that are afraid of the dark, since the light gives of a subtle glow which has a calming effect. It also plays a range of soothing sounds, further aiding the relaxing and calming effect on the user. This gift provides the perfect relief for users who suffer from Tinnitus, night terrors and more.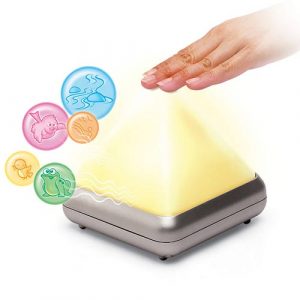 Price: £13.69
Aroma Dough Block – tub of 6
This Aroma Dough Block set contains six different smells and colours. It's created for individuals who learn and play through sensory stimulation. It is soft, flexible and easy to mould into various shapes and sizes, making it a great present to encourage creativity! The scents include Eucalyptus, Peppermint, Lemon, Lime, Bergamot and Lavender and are packed into six airtight tubs.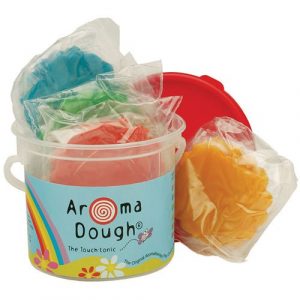 Price: £31.45
Big Digit Talking Watch
This stylish Big Digit Talking Digital Watch not only looks great, but is practical too. Due to the large LCD screen, the time is easy read and there is also a setting that gives a clear voice announcement of the date and time. This product is perfect for assisting those with limited sight! Settings also include alarms which can be used for medication reminders, a stopwatch, an hourly spoken time update and extra large liquid crystal display.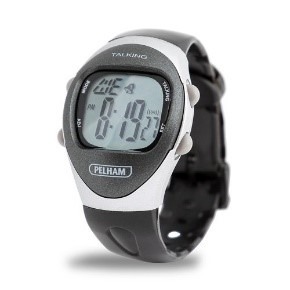 Price: £7.29
If you would like some advice on any of the products listed on our online shop, then please contact us today. We are happy to advise you on any questions you may have to help you find a product that suits your needs.