Top Tips for Accessible Interior Design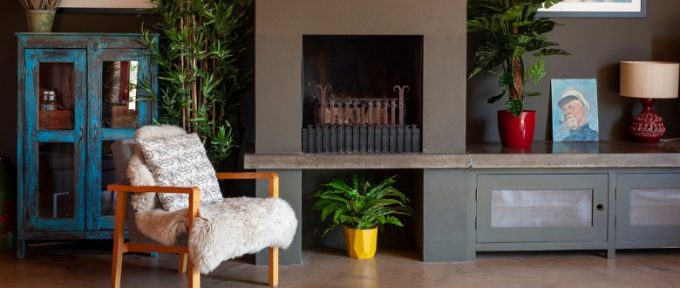 This post has been written by Tabby Farrar for Disabled Living.
Great accessible interior design isn't just about making a space look good. While we all want a beautiful home or work environment, we also need them to be functional – and realistically, we also need them to be comfortable, welcoming and inviting. Designers will have different goals for different interiors, but the outcome should always suit the user.
When it comes to accessible interior design, it can sometimes be a challenge for designers to know which aspects of their ideas could be an issue. If you've never had need for accessible rooms and spaces yourself, where do you start in planning them for somebody else?
If you're keen to create beautiful places that are tailored to those with mobility needs – whether that means wheelchair-accessible or simply free of certain obstructions, here are a few things to consider from room to room.
In the bathroom
While it's important to get every detail right, the bathroom is an area of the house where there's no room for error. A poorly placed object or ill-thought-out design is all it takes to create a barrier between the user and everyday tasks like washing, brushing their teeth and using the toilet.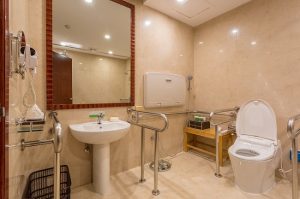 Starting with the very basics, a non-slip or low-slip floor is a must for accessible interior design. It's easy to get distracted by beautiful bathroom tiles, and luxury choices like marble or slate in high budget designs, but a stylish take on non-slip flooring is crucial to ensure that the risk of falls is reduced. In the case of designing for wheelchair users, this also makes it easier to control a wheelchair once the flooring is wet.
Depending on the user's specific needs, consider whether a walk-in, sit-down shower is the best option, or whether the bathroom design should aim to create a peaceful 'wet room' environment.
Wet rooms have picked up popularity in boutique hotels as well as in accessible design, and they're an ideal way to maximise space. Creating an open, tranquil finish. When done well, wet rooms remove the need for moving parts, doors to open and close, and raised bath sides to tackle.
In terms of colour and feel, any bathroom can be future-proofed with neutral tones and white sanitary ware. And as far as furnishings go, think carefully about the height you hang cupboards at to ensure they don't obstruct movement, but can also be easily reached.
If in doubt, consult Disabled Living for advice – an experienced OT will know exactly what works and what doesn't for different individual needs.
In the kitchen
One of the main hindrances for wheelchair users in traditional kitchens is inability to comfortably access counter tops which house cupboards underneath. Simply the height of some counters can be an obstacle in itself, along with features like hanging pot and pan racks that are too high to access.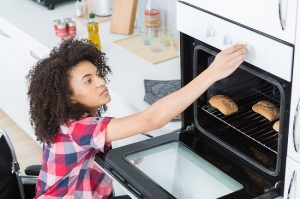 Rather than create a kitchen where a user must reach awkwardly over a cupboard to prepare food on the counter, plan spaces where a wheelchair can get up close with legroom underneath. Particularly with something like a hob, accessibility becomes a major safety issue if someone is forced to struggle while cooking with hot kitchenware.
Regardless of whether a space needs to accommodate a wheelchair or not, roominess and ease of movement around the kitchen are key. Avoid narrow gaps between counters where possible, and arrange functional elements within easy reach of each other. For example, placing a sink and drying area directly next to an induction hob is a simple way to ensure people don't need to traverse the room carrying kitchen implements once they've finished using them.
Most importantly, and possibly most obviously, consider what the kitchen will actually be used for. If its user is a keen cook, they'll need different appliances and a different layout than someone who struggles with cooking and mainly eats pre-prepared meals. It's also worth bearing in mind how needs might change in the future – to avoid creating something that's functional now, but which might not be fit for purpose before long.
Around the home
In either of these rooms, and in more casual living spaces like bedrooms and lounges, the devil is in the detail.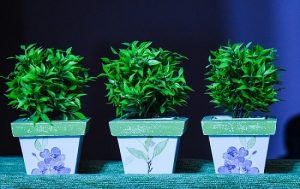 Houseplants have become all the rage in recent years, and Instagram and Pinterest are bursting at the seams with monstera plants, succulents and other easy-care vegetation. While low-maintenance plants are suitable for many, in some instances your best bet is to add colour and 'life' to a room with no-maintenance artificial plants instead.
Perfect for those who struggle to keep real plants watered, fed and re-potted – as well as those who'd simply rather be doing other things – modern artificial plants are becoming impossible to tell from the real thing. They're also great for seasonal changes, as different types and colours of plant can be stored away and brought out to suit.
Whether it's adding a bright floral centerpiece in summer or rich, wintry greenery when the weather gets cold, faux plants require no maintenance by the user but can have the same mood-boosting properties as real ones.
Creating accessible interior design can feel daunting if you're unfamiliar with the territory, but there's plenty of advice and guidance out there. Whether you're working on a professional project or simply trying to update a family home or guest room, start by thinking about the user's needs and work from there, rather than starting with appealing features and trying to fit someone's needs around them.