Art Therapy for People on the Autism Spectrum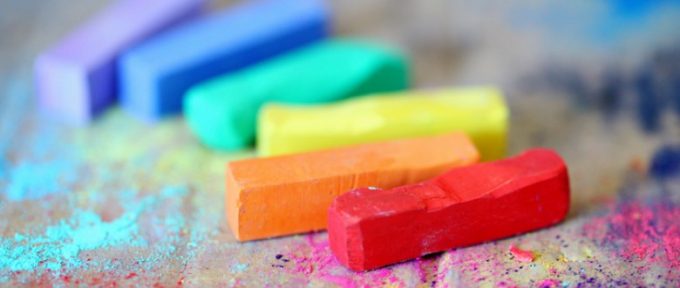 This post has been written by one of our contributors, Brenda Kimble. Autism is a neurological disorder that is evident at birth and the causes for this condition are presently unknown. Symptoms include social dysfunction, compulsive and repetitive behaviour, sensory sensitivity and lack of verbal communication. Conventional treatment typically involves behaviour modification, which alters negative actions through a reward and consequence system.
For people on the autism spectrum, art is the perfect medium to encourage individuals to express themselves. Since children and adults with autism spectrum disorder (ASD) are visual thinkers, art is a natural way to communicate how they feel and how they view the world.
Those with ASD can share their understanding of the environment pictorially through drawing, painting, sculpting clay or other hands-on avenues. This allows individuals a chance to process the world in an accommodating, sensory and unrestricted way.
Why is art therapy a valid way to work with people on the autism spectrum?
Most individuals on the autism spectrum have difficulty with social and verbal communication. Some are nonverbal, while others find it challenging to hold a conversation and are unable to read the body language and faces of others successfully.
Art therapy allows people with ASD to use their already visually-minded brains to communicate through artistic media. They can record images and visual data, express ideas and process memories that they are unable to do verbally.
It is often assumed that because someone is nonverbal or has limited verbal abilities that they are not intelligent, but this is untrue and unfair. However, because of this stigma, these individuals may not be exposed to art or other avenues for expression. Art therapy allows people with autism the chance to build communication skills in another way in a comfortable setting where they can find happiness and success.
How can art therapy help children on the autism spectrum?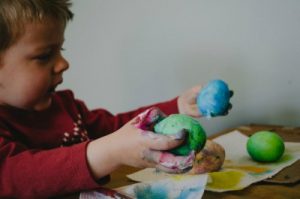 Regular sessions of art therapy aid students at school and at home in peer and family interaction, building self-assurance and controlling their emotions. Becoming familiar with various art materials also helps a child develop stronger fine and gross motor skills and allows them more flexibility in unfamiliar situations. This therapy is not the same as an art class but is more of an exploration of an art medium as a form of self-expression.
This unique therapy also allows children with ASD to convey their feelings in a way that they have probably been unable to do before. Holding a brush or pencil, making a necklace by stringing beads or moulding clay provides a sense of control and helps to achieve mastery. Many children who have participated in art therapy proudly show off their creations to friends and family.
While most art therapy sessions are one-on-one, they can occur in a group setting, too. Having limited art supplies allows children to practice sharing and taking turns and improving social skills among their peers.
Working collaboratively on a single piece of art also fosters peer relationships. In this type of setting, one child draws something and the picture is passed to the next person, who adds to the work until everyone has contributed their part. This activity allows the children to acknowledge those around them and be more aware of others and their involvement in the project.
Art is emotional, whether you are creating it or viewing it. Art therapy allows children with ASD to recognise and control their emotions in a structured situation. Many individuals on the autism spectrum have a lack of impulse control and can be easily overstimulated. Art therapy helps participants to identify trigger situations and develop coping mechanisms.
How old should a child be to start art therapy?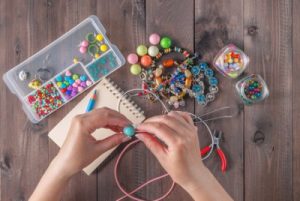 A child with ASD can begin art therapy at two or three years old. It is an effective mechanism for solving problems that match their thinking style in a world that is often overwhelming and perplexing to them.
How do you start art therapy with a child with ASD?
All children are different, whether they are on the autism spectrum or not. An individualised approach designed to meet the needs of each student works best. Painting may be appropriate for one child, while weaving may be best for another.
Are art therapy sessions structured?
Having some structure during art sessions is essential. For some children, a warm-up activity or exercise may help them acclimate to the setting. Also, announcing toward the end of the session how much time is left can let a child know what to expect, rather than ending the session abruptly which can sometimes cause anxiety.
Art therapists have found that limiting the number of art supplies is helpful, too. Having many choices can be overwhelming and overstimulating. Some materials may not work for some children so a trial and error period may be required. Individuals with sensory issues will likely not do well with finger painting, as they do not want to touch the paint. However, they could utilise a long-handled brush or blow paint through a straw or work with coloured pencils instead.
How do art therapists help people with ASD?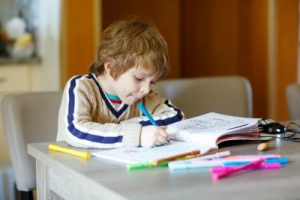 Art therapists help individuals on the autism spectrum with:
Bonding with the art therapist, peers, family members.
Developing innate artistic talent.
Improving motor skills.
Recognising and responding appropriately to facial expressions.
Imagining and thinking figuratively.
Managing sensory issues.
How do I select an art therapist?
Once you've found an art therapist nearby, contact them to learn about their experience in the field. Extensive experience is helpful but not required, although some involvement is necessary to handle the unique challenges that people on the autism spectrum present. Whether you child takes to painting, making jewellery, or a number of other beneficial options, there is a project out there for them that can best suit their individual capabilities. Art therapy is appropriate for all ages–not just children–and families as a whole can benefit from the experience.