Care Available for Disabled People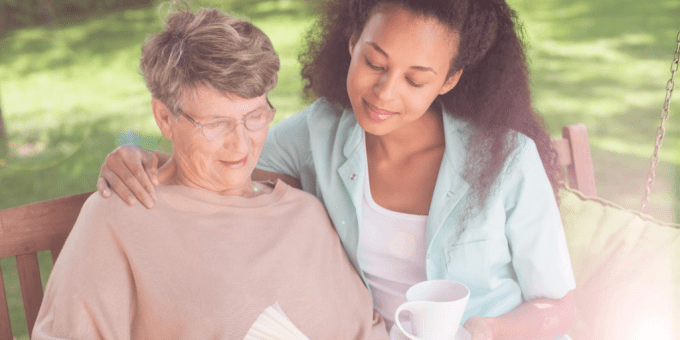 This is a sponsored post by Country Cousins for Disabled Living's blog about care for disabled people.
Sometimes, having a disability can sometimes be very limiting and make day to day tasks difficult to complete. Fortunately, there are a number of care options that you can take advantage of to make your life easier to manage. Allowing you to start enjoying the little things in life and enjoy spending time with loved ones.
In this guide we're going to take you through some of the best options that are available to you. Hopefully then you can decide around what care you would like to take advantage of, allowing you to make the most of your life.
Live-in Care
Live-in care is one of the most popular forms of care amongst the elderly and disabled community. This is mainly due to the fact you get to stay in your own home amongst all the home comforts you're used to. A carer will come round to your home and do as little or as much as you would like. We spoke to live-in care experts Country Cousins and they told us their top benefits of live-in care:
You can stay in your environment and choose how your house looks and how it's decorated. It's your space so you control it.
If you still like your independence, then you can make the most of having time to yourself in your home.
Routines are incredibly import and if you have your own routine you can stick to it. This includes things like wake up times, meal times and when you head out to the shops. You can stay active and keep your routines.
Your family can visit whenever you like and don't have to stick to a schedule.
The care is tailor made depending on the individual and you get your own personal support. If you're just wanting a chat and a coffee, they are there to do just that.
If you have a pet, you can keep them because you're in your own home so the rules are your rules.
Living with Family
One option available is living with family if they have the capacity to care for you. When living with family, you are around people you're comfortable with and they can help you as much or as little as you need. This can be anything from going to the shops for the basics or for days out and trips where you may need a little bit of help. Here are some of the benefits of living with your family:
You will still maintain some form of independence even though you are amongst your family.
The costs will be a lot lower because all you'll need to pay for is upkeep and costs for things like bills and food shops. Care can sometimes be seen as quite expensive.
The people providing the care and assistance you need are people you know, love and trust so you can fully relax.
Supported Living Services
Supported living services are there to provide you with care if you don't want to live in a care home but struggle to live independently at home. They're a combo of live-in care and care homes where you get your own space to live with some help with basic tasks like cooking and washing.
Some supported living accommodation can house around 2-3 people who may have similar health issues or particular disability. Staff will visit the home to help you with anything from getting out of bed to getting ready to go out or go to work and complete household tasks for you. You can find out more about supported living services on the NHS website.
Hopefully, you're able to find care that's right for you and gives you everything you need. If you need any more help or advice, then feel free to get in touch with us and we'll see how we can help you.
---
If you would like information and advice on products or services for a disabled person you care for, please contact our Disabled Living helpline on 0161 214 4590.