Debra's Visit To Facts & Fun Day in Marple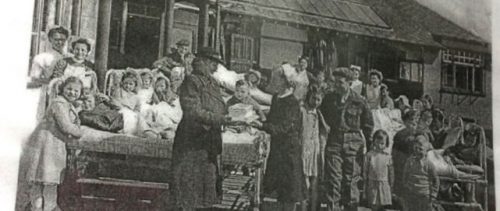 On Sunday 3 September Debra, Chief Executive of Disabled Living, went along to The Roman Lakes and Mellor Mill for a Facts & Fun Day.
This was a fundraising and awareness day for the Mellor Archaeological Trust and Friends of Our Valley. Marple Local History Society displayed photographs and archive material from the Children's Orthopaedic Hospital and later the Hospital School.
Debra spent around an hour and half exploring the location, displays, and meeting with other people. Debra was particularly happy to see that there were a lot of people coming to the stand who remembered the hospital. Ann Hearle and Hilary Atkinson were there, with Ann being in the immediate area of the display to interact with interested people.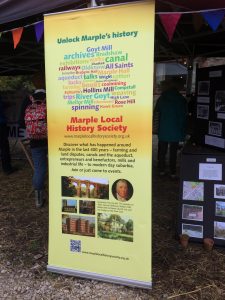 Debra would like to give a big thank you to Ann and Hilary:
I want to thank Ann and Hilary and the rest of the members of Marple Local History Society for supporting Disabled Living (formerly The Cripples Help Society) to raise awareness of the work the charity undertook from the beginning of the 1900's until well into the 1970's. It was interesting listening to the local people who remembered the building as Treetops Child Development Centre but did not realise the history.
The event took place from 11.00am until 5.00pm. There were a variety of activities taking place throughout the day including: Mellor Mill tours, historical lectures, guest talks, and workshops.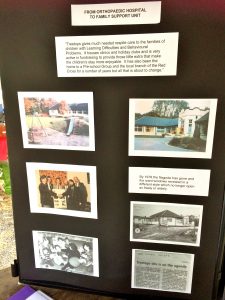 Other attractions included:
A pop-up museum with a 3D model of Mellor Mill and its mechanics
Visual timeline of Our Valley through the centuries
Vintage finds and salvage stalls
Wet plate collodion photographer
Rural craft & opportunities to get involved
Plant sales & locally grown produce
Beer tent with locally crafted produce
Interactive display of Yoruba women's headgear
…and many more!
We look forward to discovering more about Manchester's heritage and learning more about any links to Disabled Living's heritage too.