3 Benefits of Small Charity Week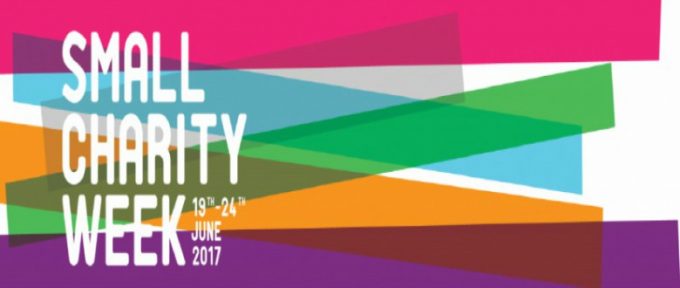 Small Charity Week is celebrated during 19 – 24 June 2017 and brought to us by The Foundation for Social Improvement (FSI). This year, we are proud to be participating at Disabled Living.
Small Charity Week is supported by Provident Financial Group (PFG), and the Provident Good Neighbour Community Programme as well as being sponsored by JustGiving – the simple way to donate and fundraise online since 2011.
This awareness week aims to promote the sector of charities that there are in the UK to show recognition, value, and support to those who participate.

There are many charities across the UK, all of which support their own causes. This is why we would like to participate, to be part of the charity community that is raising awareness of what Small Charity Week do and how it helps charities like us.
This year Disabled Living are celebrating 120 years of providing services and we aim to support people to maintain independence and improve the quality of their life.
Disabled Living has an excellent reputation for the quality of services which include:
My wife and I recently spent a morning at your centre. We were guided expertly by the occupational therapist who took a great deal of trouble explaining the pros and cons of stair lifts

Mr B D – Altrincham
The 3 Benefits of Small Charity Week
1. They play an active part on social media to encourage others to learn more about the small charities that are in the UK. Their social campaign reaches thousands of people and that's something that needs to be celebrated.
2. They allow any small charity in the UK to participate and celebrate the diverse community of charities that are supporting a wide range of different sectors.
3. They bring charities together that people may not have heard of before and help to promote their brand awareness. Learning more about these charities enable us to realise just how many charities participate in Small Charity Week.
We have two more blogs coming up for Small Charity Week so stay posted!
How does Small Charity Week benefit you? Tell us on Twitter or Facebook.