How to Combat Stress During Unprecedented Times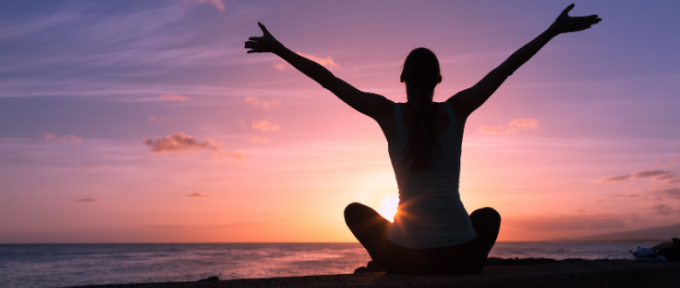 This is an article written by Jayne Watson, an Occupational Therapist at Disabled Living.
Due to unprecedented times, is stress causing you to feel lethargic, emotional, motivationless with minimal interest to do anything?
During our lives, we all experience some form of depression, low mood and fatigue. However how we deal with it may be different for every individual. Let's look at to some of the facts that cause depression and anxiety:
Does your job require you to meet deadlines?
Does your family require a lot of your attention?
Daily chores of running a home and getting the children off to school on time can be tiring
Have you lost a partner or a loved one?
Do you spend lots of time on the road and struggle to get to your destination on time due to heavy traffic and road works?
Have you been made redundant recently?
https://www.verywellmind.com/depression-facts-you-should-know-1067617
How can we help ourselves combat stress? Making some small adjustments to your daily routine can improve your thought and increase energy to carry out every tasks. Have you spoken to your GP about the way you feel or may be a therapist who can help you put a treatment plan together?
Exercise
By introducing exercise into your daily routine, you may improve energy levels which can promote better sleep patterns and lower feelings of fatigue. It can also improve brain function and good concentration. You don't necessarily have to go to a gym to feel good, why not try to find a nice local walk? Find out what's in your area and plan various routes to add a touch of scenery. Swimming and aerobics are also good forms of exercise. It is all about finding that balance that works for you.
What are your eating habits like, have they spiralled out of control?
Plan a stable diet by introducing plenty of fruit and vegetables into meals that fuel you with lots of energy. Carbohydrates can stimulate the mind, making you more alert. Try to balance your diet so that you are getting plenty of nutrients. Vitamin D supplements are great when there is no natural sunlight, which is one of the leading causes of depression (SAD).
Practice good sleeping patterns
Having the right amount of sleep can reduce fatigue and feelings of depression. Some tips for practicing good sleeping patterns include:
Maintaining a regular routine.
Having a black out blind in the bedroom if your bedroom is too light.
Do not exercise before bed, as exercise will overstimulate you.
Do not have the bedroom too hot or too cold.
Avoid eating late at night.
Do not drink alcohol.
Avoid sleeping during the day.
Do not play games or go on your smart phones.
If you are still struggling once you have tried these helpful tips, it may be that your GP will prescribe you with some medication or recommend natural remedies to help reduce stress.
To speak to our occupational therapists via our Equipz helpline, please give us a call on 0161 214 4590.
If you have a teenager who is experiencing mental health problems, advice for parents can be found here: https://www.mytutor.co.uk/blog/teen-mental-health-a-guide-for-parents/