Accessible Iceland: Chris' Holiday Blog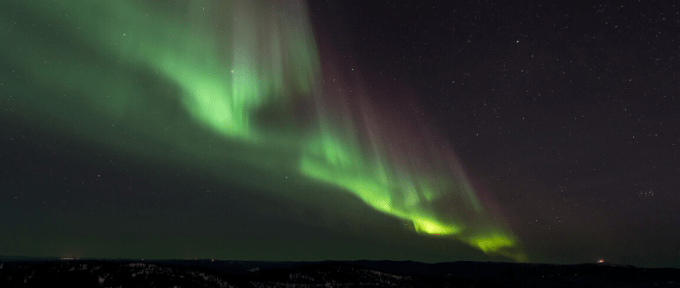 This blog was written by Chris Cammiss, Disability Trainer and Advisor at Disabled Living.
I thought I'd push the envelope a little bit this time, so instead of heading for some late season sun in Lanzarote or the Seychelles I planned a trip to Iceland. 
Of course, my expectations were of snow drifts, misty breath, icy pavements and multiple layers of clothing, so I went fully prepared. 
How wrong can you be?
Although we were travelling in late September last year, I encountered hot – yes, hot sun and generally comfortable T-shirt weather. In fact, I only wore a light coat on one evening. 
The Accessible Hotel
We booked a four-night weekend break based in the capital of Iceland, Reykjavik. We'd done our research in advance and my partner had found a holiday company which specialised in disability. The owner, who had already worked for a holiday company became seriously disabled after a car accident and decided to start up his own specialised organisation. They were able to book a suitable hotel, plan a couple of day-long excursions and advise on restaurants, activities and attractions. Alternating with free time in the city, this made for a busy but comfortable break. 
The hotel was superbly located at the edge of the city centre, the hotel room was spacious and very comfortable, and the bathroom had a bigger than average shower room.  
The concept of accessibility is very well understood in Iceland, but some practical interpretations differ to ours, so the shower room had only one tiny grab rail and an emergency cord but no shower seat. There was no foot recess under the sink at all. 
The toilet was low with no support rails at all. Remember to contact the hotel and ask specific questions. 
Exploring Reykjavik
I loved the atmosphere of the city – a very hippy/indie/multi-cultural vibe – not a big city feel at all. Great mix of old and new. The new, often large buildings were fully accessible, older ones usually had ramps so were a delight to explore. Being the capital city, there were the usual huge cultural buildings, but many of the original, quaint streets were still intact. 
During the day the whole scene was overlooked by the impressive modern cathedral, shining white at the top of the hill, in the evening you look for the food and the jazz. 
The countryside is extremely mountainous – dramatic and atmospheric. Lots of lakes, glaciers and fiercely flowing water. There is a lot of green but most of that is lichen. 
Our tours took us to spectacular spouting geysers, hot, boiling mud pools and dramatic waterfalls. You can see why Iceland is such a popular country for filmmakers – it's perfect for any Lord of the Rings or Game of Thrones spin-offs! We were very well looked after by Siggy – our personal guide/driver for two full days, with his fully accessible vehicle. 
The Blue Lagoon
I have to mention the Blue Lagoon. This is a very famous tourist attraction built around pools filled by natural hot springs where you can swim, sit or float in salty water at close to body temperature. So, I arrive in my expensive wheelchair and ask how I can get in? Well, we will transfer you to our special plastic wheelchair, which they did in their fully accessible changing room with the help of two lifeguards. At the poolside they indicated where my ramp descended into the water. I realised immediately that it was quite steep and I would have difficulty maintaining control –no problem said two female lifeguards we will help, we have swimsuits! Off they went to change and away we went.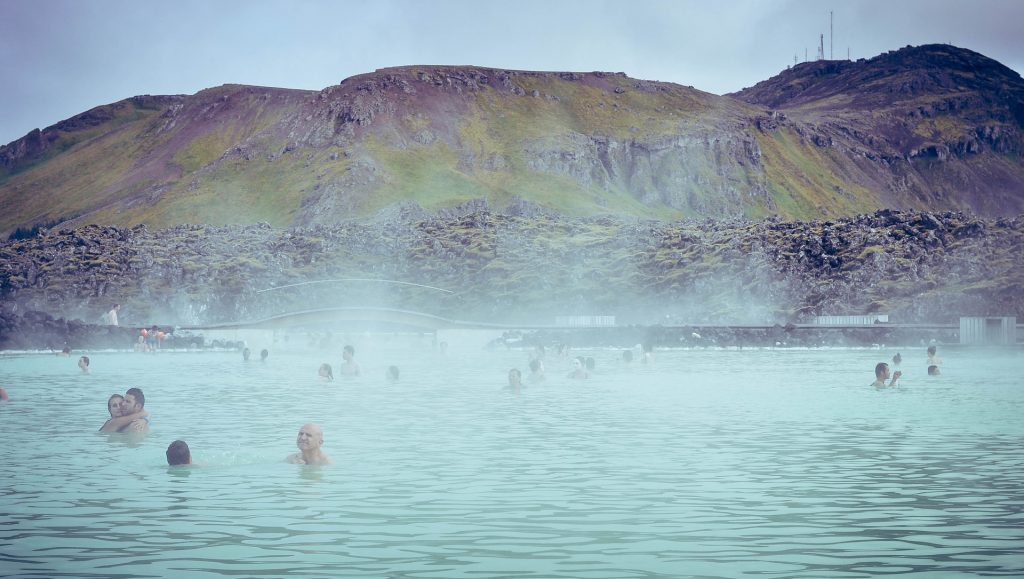 The Food
I had certain expectations of the food available – I'd been told about marinated, buried, foul smelling lamb dishes for instance. I knew there would be excellent fish but expected very little meat and vegetables. The reality is very different. Lots of fresh local fish – the best fish and chips – great lamb stews, plenty of vegetables and fancy salads. Many local specialities as well, such as puffin, shark and (unexpectedly) horse meat, which were all extremely delicious and a complete surprise.  
The Aurora Borealis
The Aurora Borealis (Northern Lights) of course should be the highlight (!) of any trip, and here we were very lucky. You should go in the winter months to give yourself a good chance but there are absolutely no guarantees. For us the very high quality, detailed weather reports (low cloud, medium cloud and high cloud levels) suggested two of our nights gave a very high probability of a spectacular show and one of those nights really delivered. Everyone moved down to the bay – nearby street lights switched off – and watched. The show was tremendous with colours, swirls, movement and drama – a breathtaking display moving across the whole sky. The best vantage point was around the "Sun Voyager" a huge, stylised Viking longboat sculpture jutting out into the sea. You chose your spot and just marvelled. 
The second, highly recommended night – absolutely nothing. You can't ever be sure. 
This trip more than ticked all the boxes and I will definitely go back to Iceland. I'll make sure it's in winter so there's the best chance of seeing the lights, and, as always, I'll do my research. 
Happy travelling, 
Chris